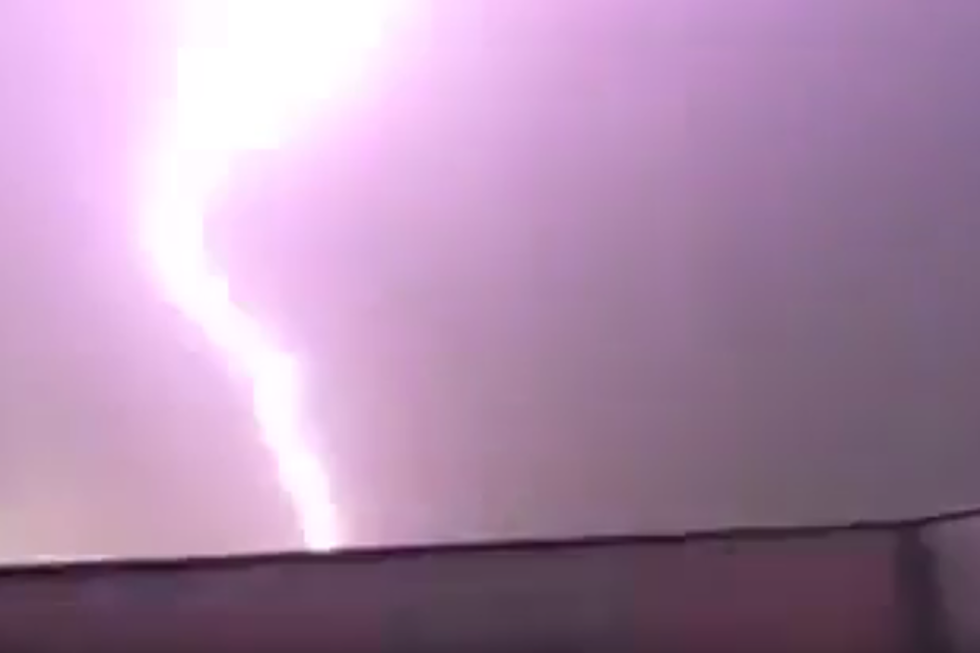 Lightning Strikes at Rock Am Ring Festival, Over 70 Injured [Updated]
YouTube: BBOfficial2
Update: After initially planning to move forward with tonight's (June 4) performances, the Rock Am Ring festival has been suspended at the moment as more inclement weather is expected. Organizers are still hopeful that activities can be resumed later in the day.
The annual Rock Am Ring festival held in Mendig, Germany has been plagued by lightning for the second consecutive year. On Friday (June 3), thunderstorms entered the area and lightning struck around 8PM (video above), injuring over 70 people.
"A severe thunderstorm with lightning strikes has caused multiple injuries at the festival grounds in Mendig. Police, firefighters and the Red Cross responded and were able to reach those affected quickly," read a statement released by festival organizers [via Mirror]. As reports continue to come in, the numbers have risen, with the injury toll now listed at 71 with 15 hospitalized due to serious injuries according to RT.
Torrential rain battered the festival where rock and metal acts Volbeat, Disturbed, Tenacious D, Breaking Benjamin, Amon Amarth, Puscifer, Shinedown and more were set to perform. As the inclement weather continued, the festival was halted and attendees were directed to return to their tents and stay clear of the stages. Performances resumed around 9:45 PM when the weather had relatively cleared and the organizers are intent that the remainder of the festival will be unaffected despite more bad weather expected to roll through. Red Hot Chili Peppers and Black Sabbath are among the headliners for the remainder of the weekend.
Last year, 33 were injured due to lightning strikes on the Rock Am Ring festival grounds.
A photo can be seen below of the flooded campgrounds as water engulfed one of the Rock Am Ring campsites. Also below, a video of an ambulance stuck in the mud is pushed out to the road, presumably by crew members and attendees.
Effects of Weather on Rock Am Ring Festival Grounds
14 Rock Acts Who've Had Brushes With Death
10 Insane Onstage Accidents