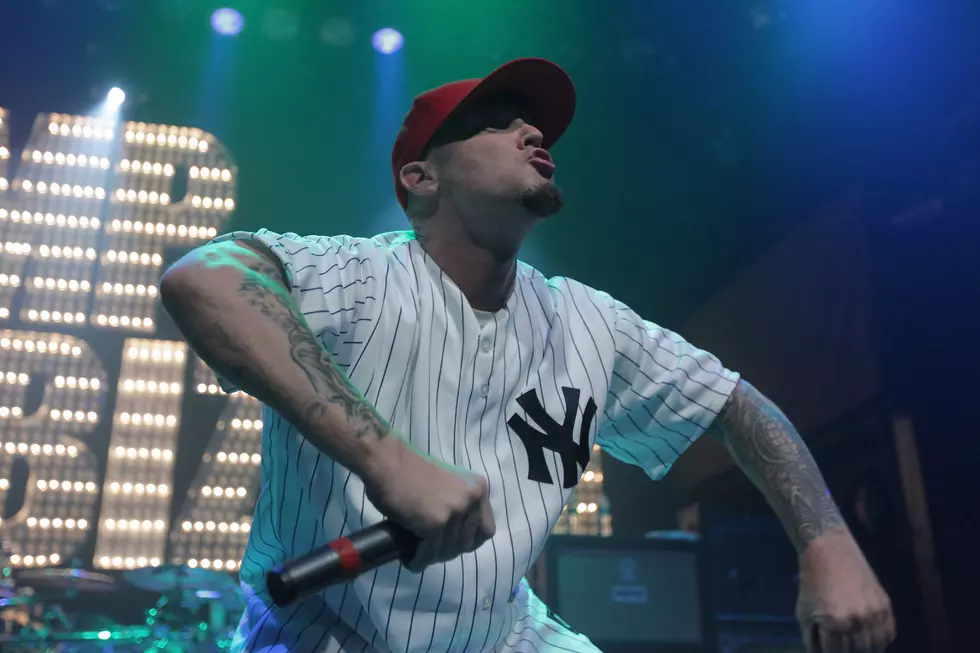 Limp Bizkit to Begin Recording Long-Awaited New Album
Neilson Barnard, Getty Images
Limp Bizkit last released a new album, Gold Cobra, in 2011. A year later, the nu-metal icons were already discussing their next album, which was slated to be titled Stampede of the Disco Elephants. Tensions mounted within the band leading to disagreements and departures, but now it appears the work on new music is finally back on.
Guitarist Wes Borland offered fans an update in the form of an Instagram video post where he demonstrated some guitar warm-ups as he prepares to enter the studio. "We would have started last Saturday but were displaced by the fires and lost some gear. Getting back on our feet and in the studio within the week," he wrote.
Both Borland and singer Fred Durst were impacted by the wildfires currently ravaging California. The guitarist's pedalboard, two guitars, two amps, a cabinet, more pedals and other miscellaneous pieces of equipment were were lost in a house fire, as seen in the news clip Instagram post below. Durst shared the news that his house was lost as well.
Limp Bizkit Albums Ranked