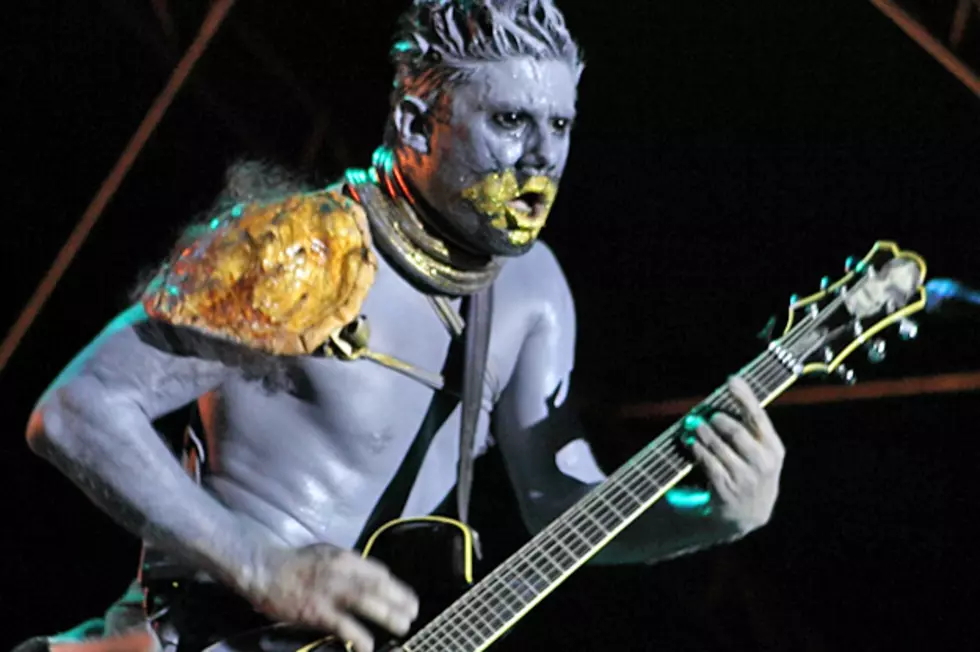 Limp Bizkit's Wes Borland Says Band's Split Direction Is Coming Together for New Album
Given some of the lineup and representation changes for Limp Bizkit over the past year, it's somewhat of a given that their future direction is more up in the air than ever. But guitarist Wes Borland has given a few clues as to what listeners might expect when they do return.
"We're going two different directions right now. One direction is very heavy like our last album 'Gold Cobra,' but with me pushing the riffs further than they were before," says Borland to Revolver. "But we're also working on hip-hop club tracks that have guitar and Fred [Durst] on them. We're coming from two very different places on this and right now they're starting to cross over into each other, which is exciting. We don't want to make 'Gold Cobra II.'"
Borland tells the magazine that the group has skeletons for 14 songs and they've been holed up in Miami with producer Detail working out the specifics for their upcoming disc.
He adds, "We've had a lot of little scattered sessions and we're firing out ideas into the darkness and seeing what sticks and what starts to form and become something new. I've gotten really intense about writing snappy, complicated riffs that have a lot of dive bomb-type, whammy bar push-and-pull suction sound in them. It's too soon to tell where we're going with it all. We're not at the point where everything flows or makes sense, but we'll know when we get there."
If it seems like Borland is really embracing music at the moment, he is. In fact, his other band, Black Light Burns, has a new album called 'The Moment You Realize You're Going to Fall' that's due Aug. 14 and the group will open North American shows for Limp Bizkit in October.
Of his other project, Borland stated, "I wanted to take the cleanliness of 'Cruel Melody' out and make us sound more like a band. I also wanted to go lighter on the electronic elements and try to recreate synth-type sounds with guitar." He adds that the new disc is more "wild and organic" than its predecessor.