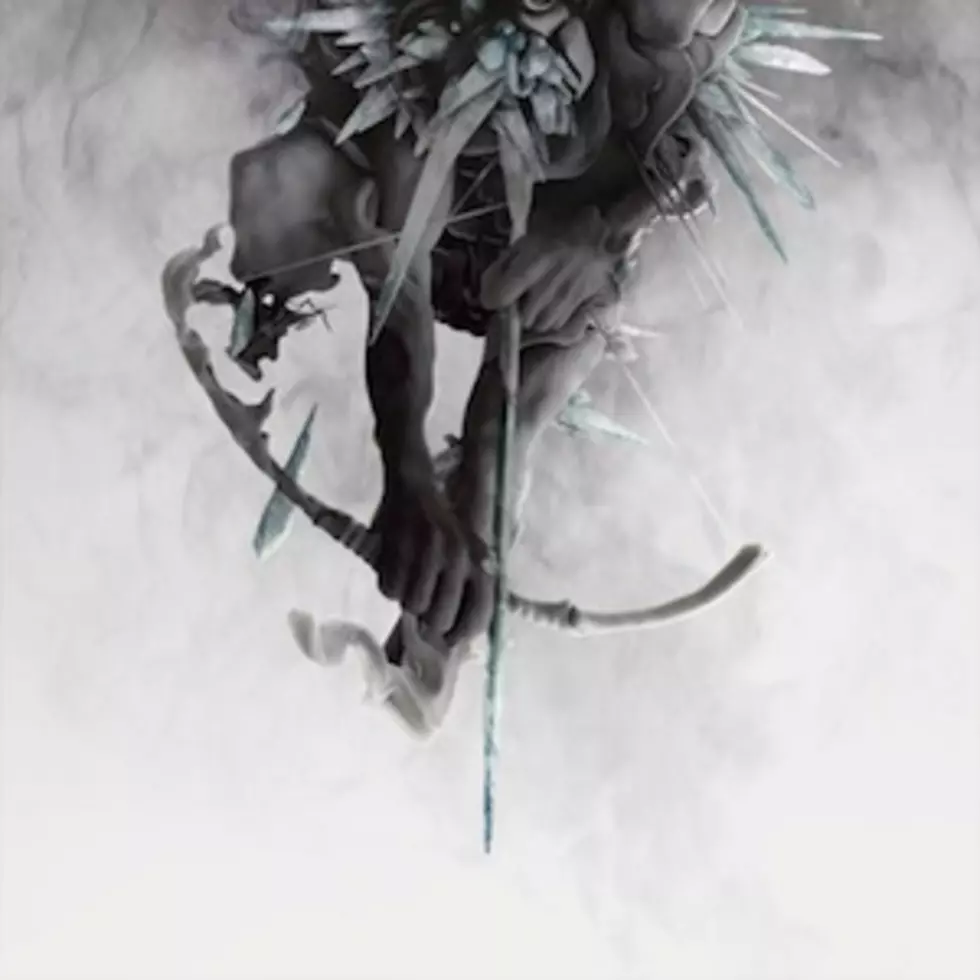 Linkin Park, 'The Hunting Party' – Album Review
Warner Bros.
Linkin Park have been one of the most successful and productive rock bands of the 21st century, but that's not stopping them from changing things up on their sixth album. After spending the last couple of discs leaning more melodic, the band is thoroughly embracing a guitar-driven hard rock sound with 'The Hunting Party.'
Co-vocalist Mike Shinoda recently stated that the change in direction was due in part to what he was seeing in the music industry. "I was looking for something that was visceral and aggressive [in music] and I wanted to hear this certain kind of music and I couldn't find it," Shinoda told Rolling Stone. "I had to look back to the bands that I listened to in the '90s."
Doing their part to bring back the rock, 'The Hunting Party' offers a variety of hard-hitting songs. The lead single, 'Guilty All the Same,' provides a more thrashy feel to it, while 'War' offers a more punk aesthetic and their second single 'Until It's Gone' and the recent preview song 'Wastelands' have more of a tribal sound.
The disc also gives guitarist Brad Delson and drummer Rob Bourdon more of a chance to shine, as they are the unsung heroes of 'The Hunting Party' album. Delson's guitar is heavy throughout and the band takes off the reins to let the guitarist break out a rare blistering solo on 'War.' Bourdon, meanwhile, stands out on 'War,' the album closer 'A Line in the Sand' and 'Mark the Graves.'
Another way of freshening things up was to bring in guests, a rarity for the band, and in this case, the guest spots don't feel forced. Rap veteran Rakim adds a poignant finale to 'Guilty All the Same' and Tom Morello's guest turn on 'Drawbar' blends perfectly on the instrumental cut. The biggest leap is 'Rebellion,' which has moments early on reminiscent of System of a Down, thanks to a guest turn by Daron Malakian. And perhaps the most perfect blend and use of a guest star comes on Page Hamilton-featuring 'All for Nothing,' a more mainstream track that has a certain swing to it.
Even with the emphasis on guitars and the various guest musicians, singer Chester Bennington still has plenty of moments to shine on 'The Hunting Party,' as listeners are treated to a number of soaring sing-along choruses throughout the disc. Meanwhile, co-vocalist Mike Shinoda keeps the flow going on such standouts as 'All for Nothing' and 'Wastelands.'
While Linkin Park unveiled several songs ahead of its release, those listening to 'The Hunting Party' for first time will find the disc at its most triumphant during its final stretch, as tracks like 'Rebellion,' 'Mark the Graves,' 'Final Masquerade' and 'A Line in the Sand' provide a powerful finish to a rock-solid effort.