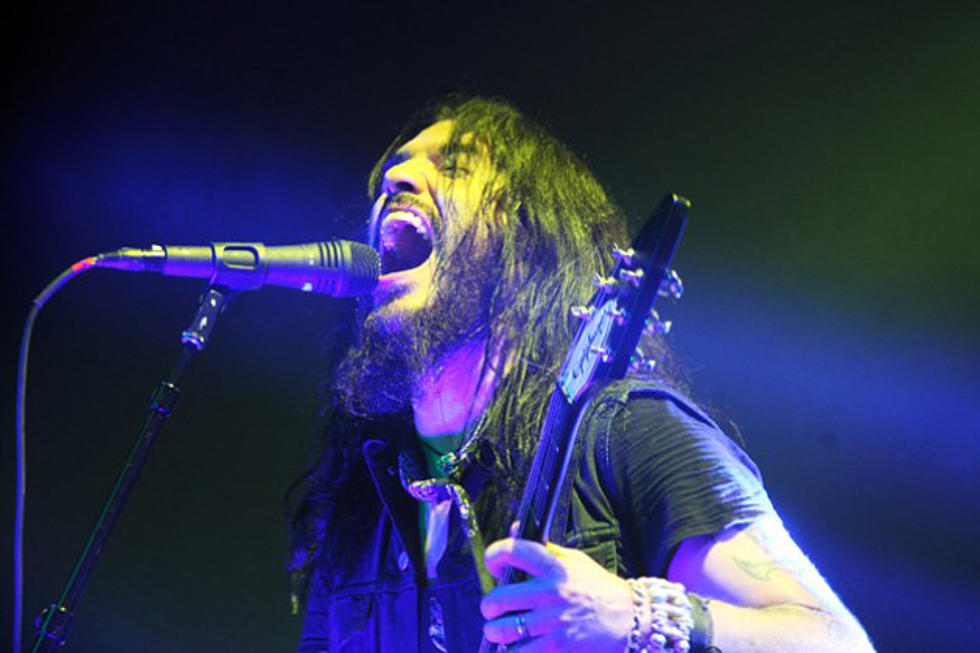 Machine Head Push Back Recording Plans for Eighth Studio Album
Liz Ramanand, Loudwire
Machine Head frontman Robb Flynn just released the most recent edition of 'The General Journals: Diary of a Frontman… And Other Ramblings.' The musician's blog posts are always entertaining, but this particular update has to do with creating Machine Head's next album, which has unfortunately been pushed back.
Lately, Robb Flynn has been celebrating the 10th anniversary of 'Through the Ashes of Empires' with a ton of in-depth blog posts about the album and that part of Machine Head's career. The final two parts of that series will be up on the band's Facebook page on Dec. 9 and 11, respectively. Before finishing that up, however, Flynn chose to explain why Machine Head's eighth studio album will take a little longer than previously anticipated.
As you may have noticed there aren't any, "hey, were in the recording studio" updates happening. That's because were not!

A few Journals ago I said we'd hit the studio at end of October, and while we tried our damnedest to make that deadline, the fact is, we weren't ready.

We started writing in January of this year but between the bassist auditions, teaching Jared all the old tunes, rehearsing for headline dates, doing Mayhem, getting Jared up to speed on the new tunes, and back into writing mode in September, we just didn't have the songs yet. We probably only wrote music for 4 out of those 9 months, if we went in, it would have been rushed.

This is an important record for us. With a new label, a new member, and this being the follow up to "Locust" all eyes are on us. This record cannot be rushed or hurried, it needs to be great. It needs to be classic Machine Head. It needs to be a timeless album.

Our new label, Nuclear Blast agreed and said "hey, if it comes out in April or August, who cares? In 5 years, they're only going to remember if it's great or not."

It was refreshing and we were grateful that's how they felt.

We are now going in the studio the first week of February, 2014.

We already have 5 or 6 song demoed, some are in more finished stages than others, so we'll continue demoing through the New Year. Shit, who am I kidding? We'll probably be demoing up until the day before we hit the studio, LOL!

Thanks for the patience my friends.
Stay tuned for further updates on Machine Head's eighth studio album!