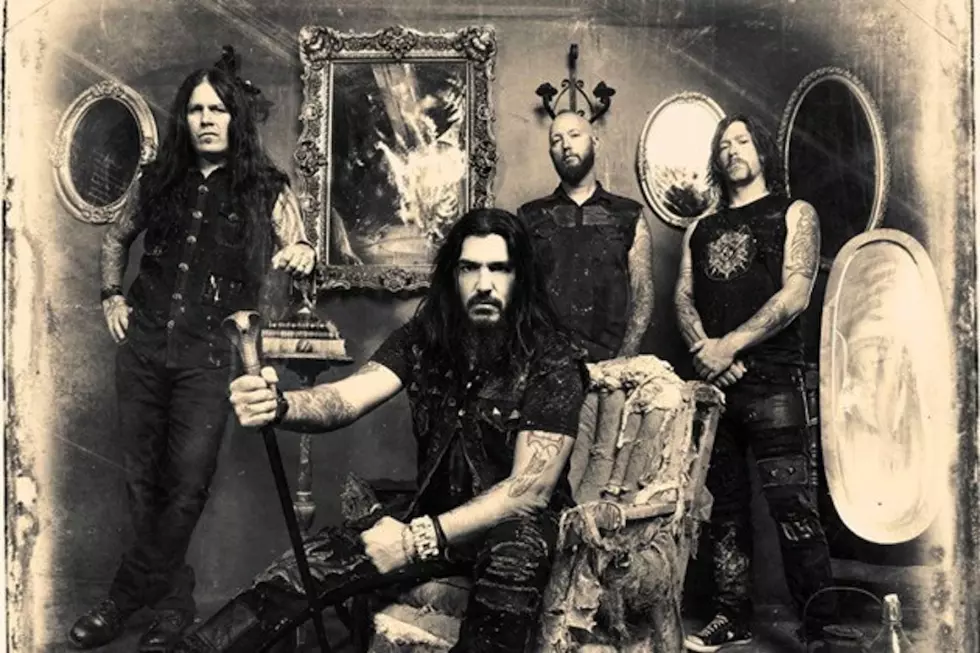 Machine Head Stream Entire 'Bloodstone & Diamonds' Album
Travis Shinn
'Bloodstone & Diamonds' was produced by Machine Head frontman Robb Flynn and Juan Urteaga. Flynn calls the band's eighth album "a milestone." He adds, "We feel we have something truly special here."
The effort is sure to please fans with its speedy freight-train songs like 'Now We Die' and 'Killer & Kings,' as well as their more dynamic tracks like 'Sail Into the Black,' 'In Comes the Flood,' 'Damage Inside' and the instrumental 'Imaginal Cells.'
Machine Head canceled their North American tour with Children of Bodom, Epica and Battlecross to complete their 'Bloodstone & Diamonds' disc. Frontman Robb Flynn made waves when he took to Facebook to rip Children of Bodom's Alexi Laiho for his overreaction to the tour's cancellation. Flynn now states he was just messing around and was trying to ruffle some feathers.
Machine Head will unleash 'Bloodstone & Diamonds,' via Nuclear Blast Entertainment on Monday (Nov. 10). Fans who pre-order now will get free downloads of both 'Now We Die' and 'Killers & Kings.' You can pre-order it here.
The band will kick off their European tour in Strasbourg, France tonight. Check out all their dates at this location.