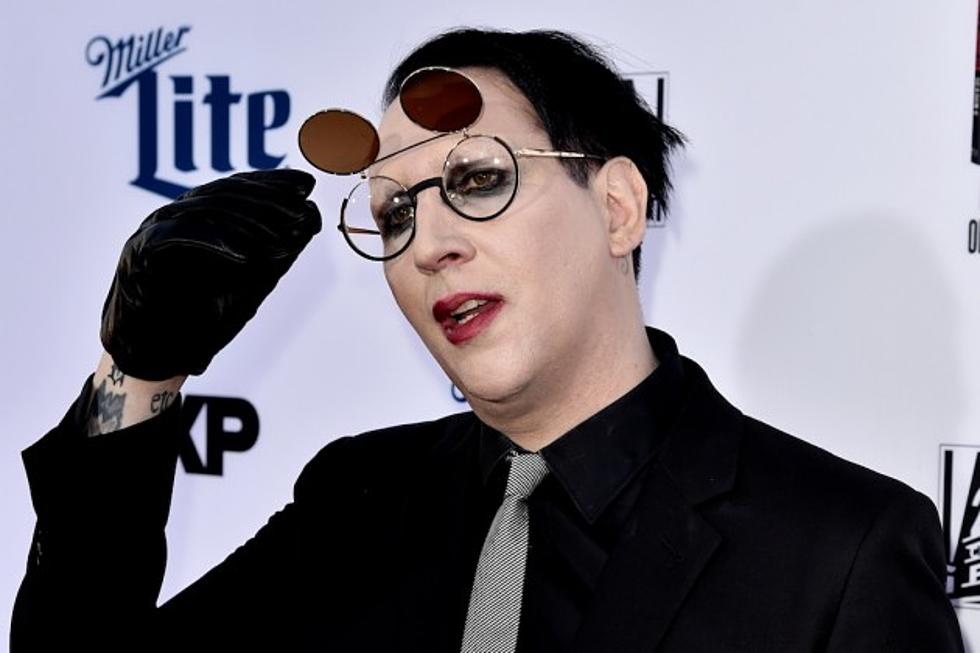 Marilyn Manson Denies Instigating Denny's Fight, Plans to Press Charges on Attacker
Kevin Winter, Getty Images
We've got an update on yet another controversial incident in Marilyn Manson's career -- the time when he was punched in the face at a Denny's in Canada.
As mentioned yesterday (April 7), TMZ reported that after a verbal confrontation, a Denny's customer decided to Build Your Own Grand Slam on Marilyn Manson's face. Manson allegedly called the man's girlfriend a b-tch, but in a new update from TMZ, the Antichrist Superstar claims he did no such thing.
According to Manson's manager, the musician was enjoying a meal in the early hours of April 5 when two women approached Manson to ask for a photo. Manson obliged, but was hit in the face out of nowhere. Marilyn Manson's security guard grabbed the assailant, who started to scream about blowing up Manson's next concert. The vocalist's manager also claims Manson never called either woman a b-tch.
Additionally, Manson claims the attacker elbowed his makeup artist in her face. Both Manson and the makeup artist plan to return to Alberta in order to press charges.
Marilyn Manson is currently in Canada for the spring leg of his 'Hell Not Hallelujah' tour, which will conclude May 13 in Grand Rapids, Mich. Manson will hit the road once again in July for a string of co-headlining shows with the Smashing Pumpkins.
10 Unforgettable Marilyn Manson Moments
See the Yearbook Photos of Marilyn Manson + More Rock Stars