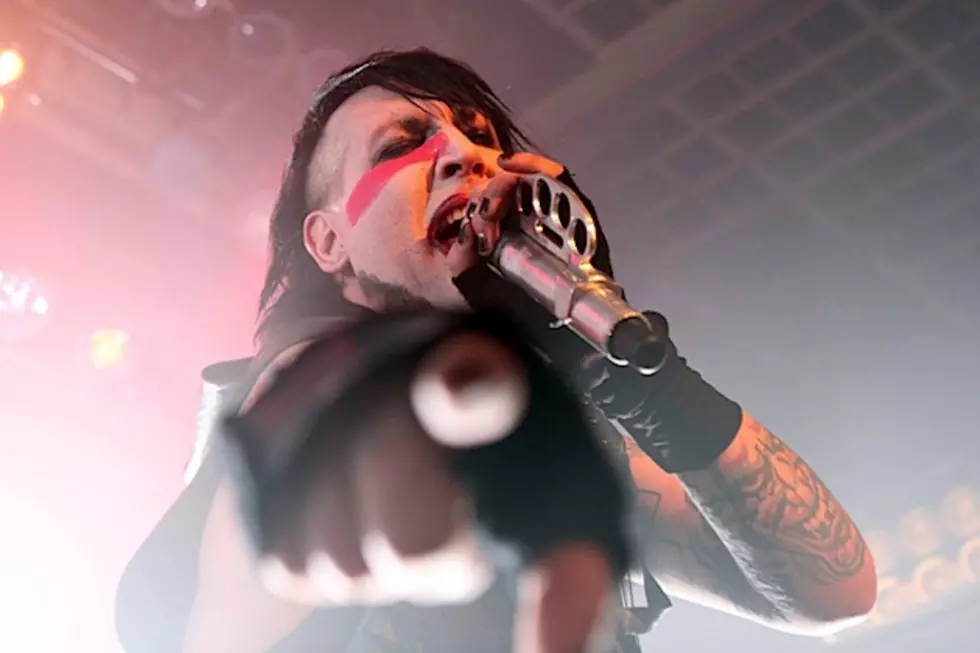 Marilyn Manson Stage Collapse Due to Flu
Mary Ouellette, SheWillShootYou.com
As reported earlier, Marilyn Manson collapsed and vomited onstage near the end of his set in Saskatoon, Canada, last night (Feb. 6). Now, comes word that Manson was suffering from the flu, according to TMZ.
Apparently, the shock rocker was not feeling well all day, but still wanted to go on with the show. As seen in a YouTube clip, Manson collapsed in the middle of performing the set-closer 'The Beautiful People.' TMZ reports that Manson vomited onstage several times before taking a knee and eventually falling backward onto the stage, at which time members of his road crew came out to carry him backstage.
Manson chose not to go a hospital, instead opting to rest up in his hotel room. He and his band are scheduled to perform next tomorrow night in Calgary. As of now, the show is still a go.
Marilyn Manson's North American tour with the Butcher Babies is scheduled through a Feb. 23 gig in Las Vegas. See the full list of dates here.
See video of Manson collapsing onstage below:
Marilyn Manson Collapses and Vomits Onstage [Contains Graphic Imagery]