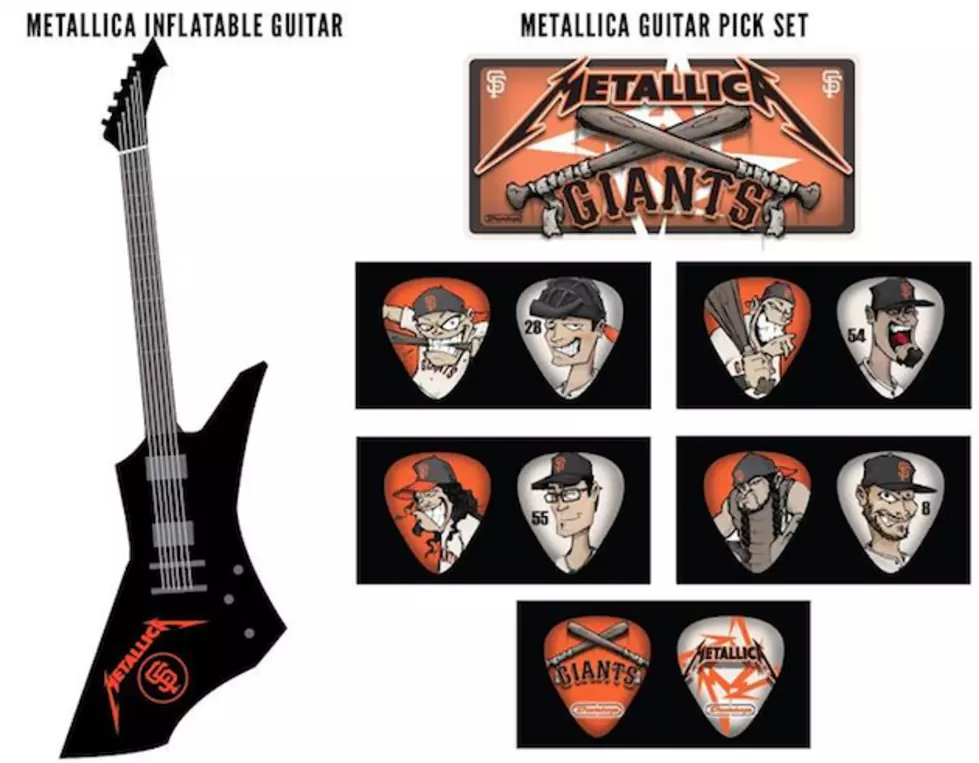 Metallica Reveal Full Details for Second Annual San Francisco Giants 'Metallica Night'
Facebook: Metallica
Metallica have a busy summer planned, as they've lined up a number of shows and plan to work on material for a new album. Last year, they were asked by their hometown San Francisco Giants baseball team to participate in Metallica Night, and it was such a success they are doing it again.
The second annual Metallica night will be held May 16 when the Giants play the Miami Marlins. In addition to enjoying some baseball and Metallica, fans can buy ticket packages that get them some cool swag and benefit a good cause.
"We had such an amazing time last year supporting our local team and hanging at the yard that we jumped at the chance to do it all again with the San Francisco Giants as the second annual Metallica Night will take place on Friday, May 16, 2014," the band says. "When the Giants take the field that night against the Miami Marlins, we'll be on hand to kick it off with the National Anthem and first pitch, joining the orange and black faithful for the rest of the evening for all kinds of Metalli-fun and games."
A special event ticket package is available that includes a ticket, an exclusive Metallica/Giants-themed inflatable guitar and a Metallica/Giants-themed guitar pick tin (see above). Partial proceeds from every ticket sold will benefit the Bay Area Chapter of Little Kids Rock. For ticket information, go here.
As for their 2014 European tour, Metallica have added Istanbul, Turkey to the schedule. The show will be July 13, part of the "By Request" tour where ticket buying fans will select 17 of the 18 songs in the setlist each night, with Metallica playing a new song in the remaining slot. For all the tour dates, go here.