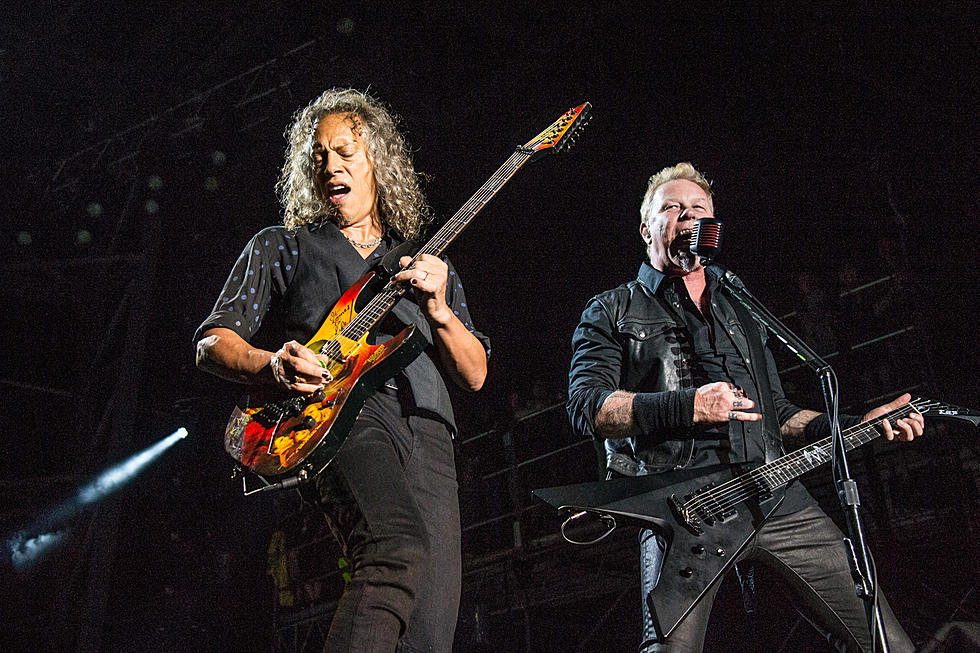 Metallica Join Elite List of Sweden's Polar Music Prize Recipients
Amy Harris for Loudwire
Throughout their career, Metallica have received dozens of awards, including nine Grammys, and now they're set to receive a prestigious honor from Sweden, being named one of two laureates for this year's Polar Music Prize, the other being the Afghanistan National Institute of Music.
The award is given to "celebrate music in all its various forms and to emphasize the original intention of the Polar Music Prize: to break down musical boundaries by bringing together people from all the different worlds of music." This notion aligns with the message of unity the band has been preaching as of late, especially when asked about the current state of the world or America.
"Receiving the Polar Music Prize is an incredible thing. It puts us in very distinguished company," commented Lars Ulrich. "It's a great validation of everything that Metallica has done over the last 35 years. At the same time, we feel like we're in our prime with a lot of good years ahead of us. Thank you very much." James Hetfield added, "I feel very honored to be in such great company with the others who have accepted the Polar Music Prize. As myself and as Metallica, I'm grateful to have this as part of our legacy, our history. Thank you."
Metallica now join an elite cast of artists to have received the award, including Led Zeppelin, Pink Floyd, Elton John, Bob Dylan, Stevie Wonder, Paul McCartney, B.B. King, Chuck Berry, and so many more. This accolade wasn't lost on Robert Trujillo, who said, "Receiving the Polar Music Prize is such an honor, especially sharing it with [previous laureates] such as Joni Mitchell, Keith Jarrett and Wayne Shorter, who I admire dearly… Hopefully this will inspire younger generations of musicians to keep the music alive."
"It means a lot to me because we've been added to a list of very distinguished artists and musicians who I respect," chimed in Kirk Hammett. "And to be acknowledged for the work we've done. I know how important this is and how much of an honor it is."
His Majesty King Carl XVI Gustaf will present Ulrich and Trujillo with the award on June 14. Each honoree is also awarded one million SEK (roughly $125,000), which every member of Metallica will donate to the All Within My Hands foundation.
Where Do Metallica Rank Among the Top 50 Metal Bands of All Time?
10 Greatest Metallica Riffs