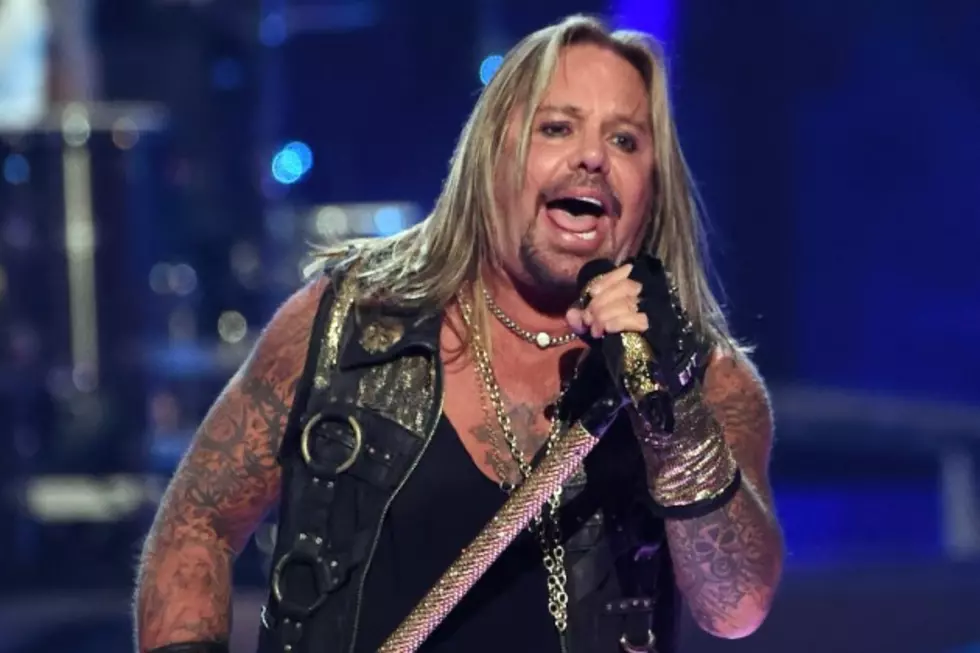 Motley Crue Singer Vince Neil Welcomes Granddaughter
Ethan Miller, Getty Images
Congratulations are in order for Vince Neil, as the Motley Crue singer has welcomed another grandchild! Neil posted the news on his Twitter account, writing that the new addition to his family is a baby girl named Hailee Marie. She was born Jan. 12 at 2:28pm and weighed in at a healthy six pounds 12 ounces.
Neil is already a very vocal and proud grandfather to his grandson Trace. When Trace turned three this past October, Neil posted birthday wishes on his Twitter feed for the little man. Vince Neil is the father of son Neil and daughter Elizabeth. Another daughter, Skylar, passed away in 1995.
The Crue singer posted a photo of the newborn Hailee Marie via Twitter:
Congratulations again to the happy granddad. Motley Crue recently finished off their 'Final Tour,' which reportedly grossed over $25 million with nearly half a million tickets sold during the run.
See the Yearbook Photos of Motley Crue + Other Rock Stars