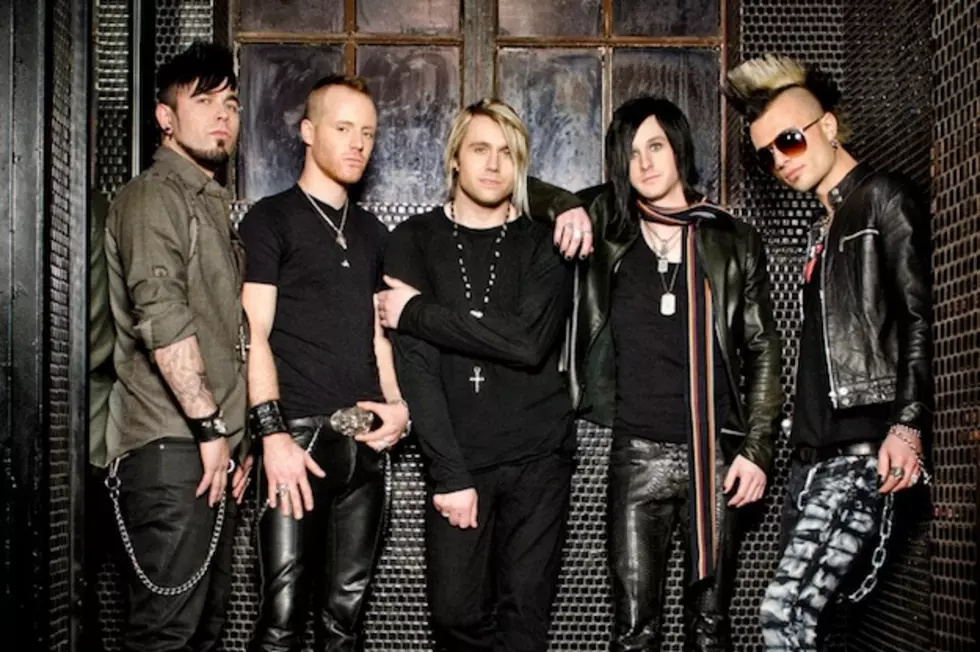 My Darkest Days Dish on Filming 'Casual Sex' Video With Ron Jeremy
Canadian rockers My Darkest Days will be busy touring with Nickelback, Bush and Seether this spring in support of their new album 'A Sick and Twisted Affair.' The disc's current single 'Casual Sex' is accompanied by a racy video featuring a bevy of beautiful women, porn star Ron Jeremy … and a sheep.
We recently asked frontman Matt Walst and guitarist Sal Costa about filming the video for 'Casual Sex' and how the opportunity of working with Ron Jeremy came about.
Walst explained, "Our drummer [Doug Oliver] thought of it and the director got a hold of [Ron Jeremy] and then Dougy, our drummer, also thought of getting a sheep in the video and having him with the sheep. It's pretty funny, out of nowhere Dougy is like coming up with these great ideas for the videos."
Costa added, "We played in California about a year ago and I remember we were playing 'Porn Star Dancing' and I remember playing the song, it was the last song of the set and looking into the crowd and seeing Ron Jeremy and I was just like, "Oh my God, Ron Jeremy! He's here and he's a porn star. This is awesome!"
He continued, "We met him that night so it was cool to reconnect with him again at the video. [Filming the video] was obviously a lot of fun, makin' out with 30 chicks."
Stay tuned for our full interview with Matt Walst and Sal Costa of My Darkest Days, and go here for a full list of dates to see them on the road with Nickelback, Bush and Seether.
Check Out the My Darkest Days 'Casual Sex' Video