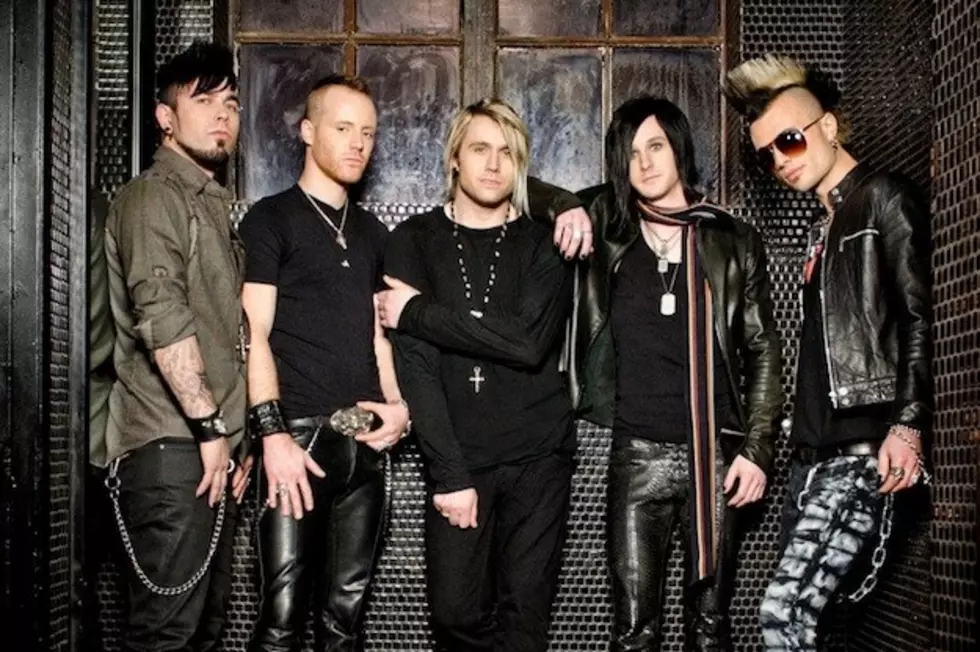 My Darkest Days Offer Sneak Peek at 'Sick and Twisted Affair' Video
My Darkest Days have been heating up radio charts with their sassy single 'Casual Sex,' and now the band is gearing up to unveil their video for their title track off their latest album 'Sick and Twisted Affair' this Thursday, May 10, on VEVO. In the meantime, we've got an exclusive sneak peek at the clip below.
The preview clip of the video for 'Sick and Twisted Affair' shows a black and white performance clip of the band rocking out onstage. In our exclusive interview with My Darkest Days frontman Matt Walst and guitarist Sal Costa, they talk all about what title 'Sick and Twisted Affair' means to them.
Walst said, "It's kind of about dark love, vampire-y love, it's kind of about an addiction that you can't get away from," while Costa added, "Everyone's gone through a relationship like that where you've had someone you're kind of addicted to." Walst then concluded, "Yeah, you just can't get away from them, they almost make you feel alive, without them you're not happy."
My Darkest Days are currently making their fans happy as they are on tour with Nickelback, Bush and Seether. Take a look at our photo gallery and review of their show at Madison Garden in New York City.
Check Out a Preview Clip of the My Darkest Days 'Sick and Twisted Affair' Video