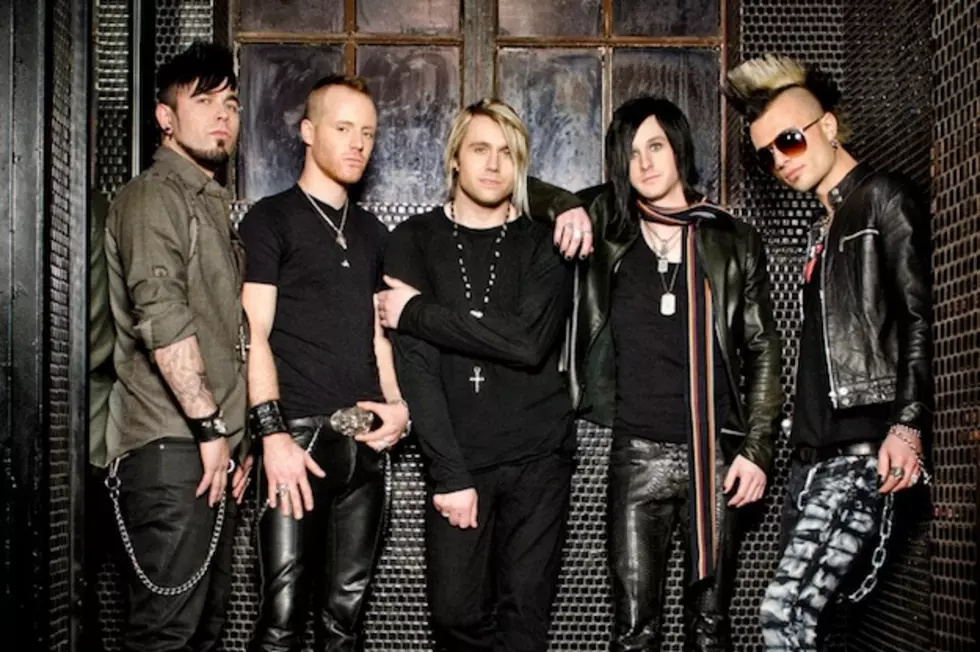 My Darkest Days, 'Save Yourself' – Lyric Video Premiere
My Darkest Days are digging deeper into their 'Sick and Twisted Affair' album, serving up the tormented track 'Save Yourself' as the next single, and to mark the occasion the band is premiering the new lyric video for the song with Loudwire.
The clip itself starts with a red-lit room featuring a quick flashing photo of the band before taking you down some dark hallway corridors. Throughout the clip, the lyrics appear and disappear on a series of dilapidated walls and interiors with the band's musical warning, "Save yourself from a life full of lies, and a heart full of pain and sorrow, Save yourself from the choices I make cause nothing but failure follows."
With lyrics like that, it's easy to see how the song can appear on a disc titled 'Sick and Twisted Affair.' The track follows such prior releases from 'Sick and Twisted Affair' as 'Casual Sex,' the title cut, and 'Perfect.' Earlier this year, the band members told Loudwire about how their sophomore set is a much harder-hitting affair than the debut and they were looking forward to playing it out live.
My Darkest Days are heading back out on tour this fall. The band will embark on a monthlong trek with Otherwise starting Sept. 17.
Watch My Darkest Days 'Save Yourself' Lyric Video