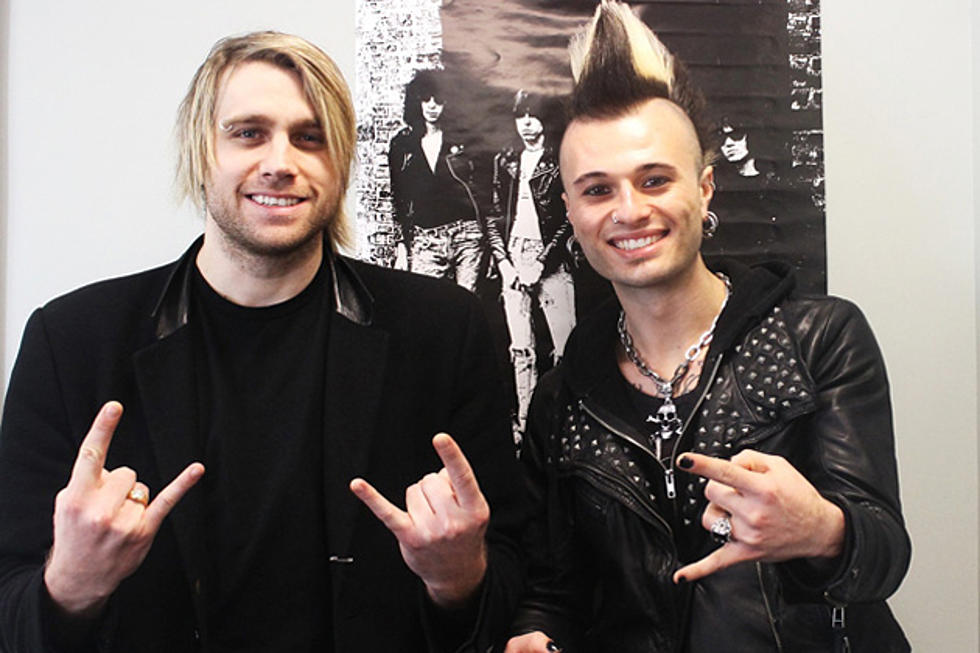 My Darkest Days Guitarist Sal Costa Exits Band
Liz Ramanand, Loudwire
My Darkest Days are down a member as they start to work on their next album. The band revealed via their social networks that guitarist Sal Costa (pictured at right above) is leaving the group after three years of growth and success.
Costa joined My Darkest Days in 2009 and was part of their first two records -- their self-titled 2010 release which spawned the breakout single 'Porn Star Dancing' and their 2012 follow-up, 'Sick and Twisted Affair,' which yielded the hit rock singles 'Casual Sex' and the title track. In addition to his lead guitar work, Costa also provided some vocals on the band's songs.
The band tweeted about Costa's departure as well as their current progress on a new record. The tweets read as follows:
Band Member Sal Costa is leaving My Darkest Days.The band is currently writing for their new album and it will be... fb.me/E0pNYEGf

— My Darkest Days (@MyDarkestDays) January 5, 2013
Its Sad news and we wish him well. Thanks to all our fans and friends out there.and for those about to RockWe salute you!!Matt

— My Darkest Days (@MyDarkestDays) January 5, 2013
Goin over the tracks for the next MDD album in 2013!!!...Wheres your HORNS at?!!! #MDDARMY We love ALL of YOU!!!!!

— My Darkest Days (@MyDarkestDays) January 5, 2013
'Sick and Twisted Affair' was a heavier effort than the band's debut and Costa revealed that the group's consistent touring with hard rock acts definitely played a role in the musical transformation. As the band begin writing for their third studio album, it is not known what direction the group is taking.