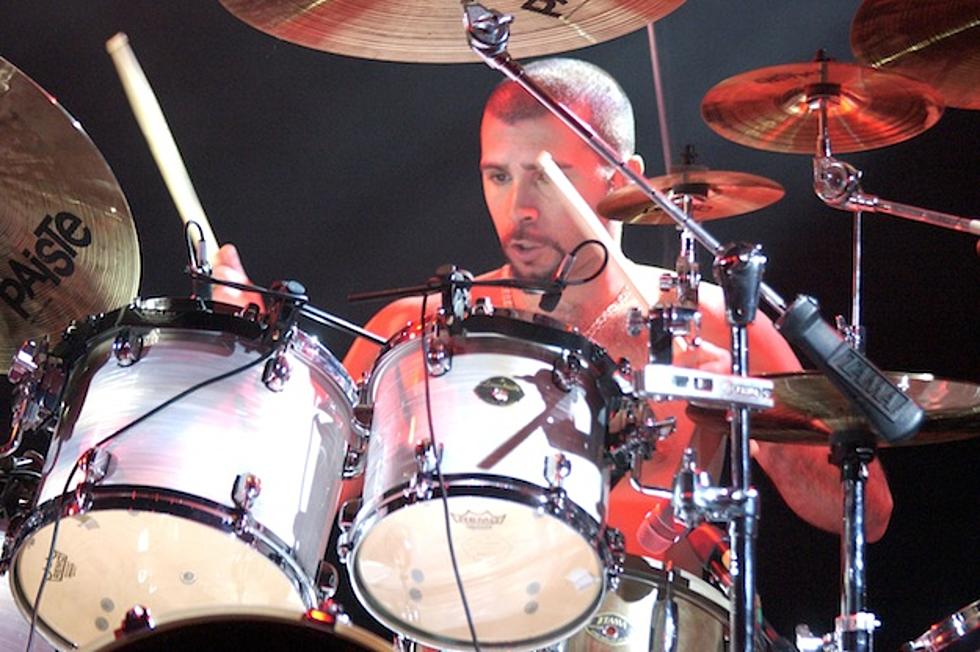 New System of a Down Album 'Going to Happen,' Says Drummer
Ever since the official announcement that System of a Down had reunited in late 2010, fans of the band have been foaming at the mouth for a taste of new material. The possibility of a new System album has just become very real after drummer John Dolmayan claimed, "It's going to happen" during an interview at the 2011 Rock in Rio Festival.
Shortly after the release of System's joint albums 'Mezmerize' and 'Hypnotize' in 2005, the band went on hiatus -- focusing their attention on various side projects and experimental collaborations. Over the past year, the band has been touring the world once again.
The 2011 Rock in Rio Festival was one of the biggest stops for the band. When questioned about the possibility of new System material, Dolmayan responded, "For the people who are waiting for an album -- I know there's a lot of people waiting for an album; I'm waiting for an album just like they are. It's going to happen when it's right and when we can make something that tops what we've done in the past."
Dolmayan also commented on the band's dedication to originality, "We don't really want to rest on our laurels -- where what you've done in the past is what you depend on … Instead of resting on our laurels, we want to throw them away and create something new and specific for their generation that they can say that's their System of a Down."
Although the possibility of a new album seems strong, eager fans will have to remain patient. "We don't generally work during Christmas so we'll be home for the next three or four months," Dolmayan explained. "And then Serj takes off and goes to New Zealand for a couple of months -- he lives part time in New Zealand. And then I think he's got another solo album coming out next summer. So you might see System touring next summer, you might not."
Check Out John Dolmayan's Full 2011 Rock in Rio Interview