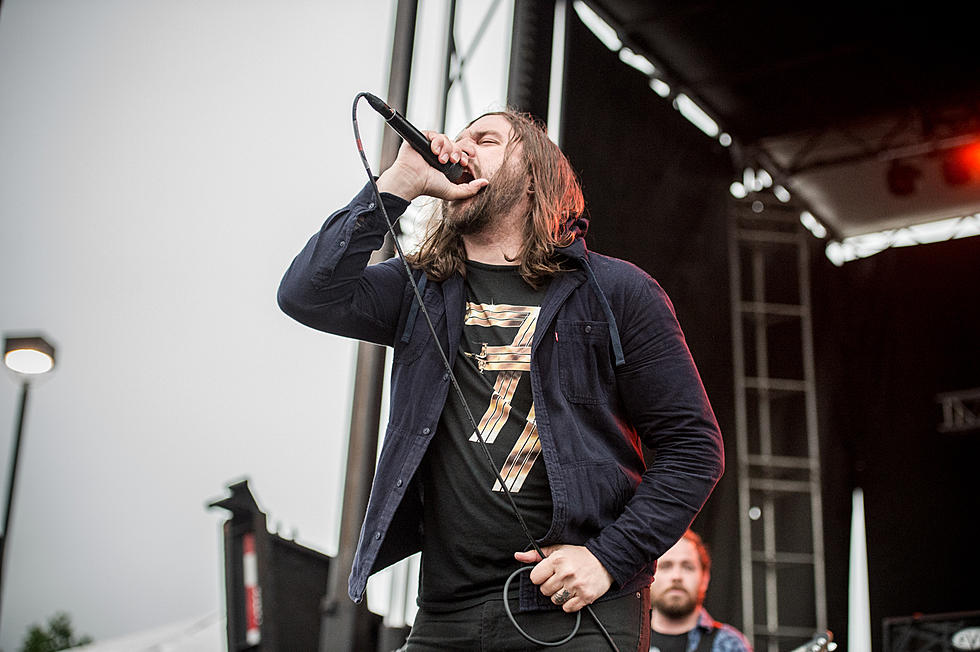 Norma Jean Debut New Song, Announce 'All Hail' Album
Amy Harris for Loudwire
Metalcore stalwarts Norma Jean have announced All Hail as the title of their forthcoming eighth studio album, previewing the record with the hard-hitting first single, "[Mind Over Mind]," which can be heard below.
The All Hail track is an abrasive, sub-three-minute cut lined with bone-crunching breakdowns delivered with feral intensity.
The new record is set for a Fall release on Oct. 25 through Solid State Records and is the band's first since 2016's Polar Similar. Since that album, Norma Jean have experienced a major lineup overhaul following the departure of four members, leaving vocalist Cory Brandan and guitarist Philip Farris as the two full-time members, neither of which appeared on the group's debut album. No original member has been part of the band since 2015.
Pre-order All Hail here and catch Norma Jean on tour now supporting Fit For a King at the dates listed below.
Norma Jean, All Hail Album Art
Fit For a King, Norma Jean, Currents and Left Behind 2019 Tour Dates
July 19 — Omaha, Neb. @ The Waiting Room
July 20 — Oshkosh, Wis. @ Rock USA
July 21 — Cincinnati, Ohio @ 20th Century Theatre
July 23 — London, Ontario @ Call The Office
July 24 — Ottawa, Ontario @ Mavericks
July 25 — Quebec City, Quebec @ Le D'Auteuil
July 27 — Bangor, Maine @ Impact Music Festival
July 28 — Lancaster, Pa. @ Chameleon Club
July 30 — Memphis, Tenn. @ Growlers
July 31 — Oklahoma City, Okla. @ Diamond Ballroom
Aug. 01 — Midland, Texas @ Rock The Desert
Aug. 02 — Austin, Texas @ Come And Take It Live
Aug. 03 — Corpus Christi, Texas @ House Of Rock
Aug. 05 — Fayetteville, Ark. @ George's Majestic Lounge
Aug. 06 — St. Louis, Mo. @ Fubar
Aug. 07 — Iowa City, Iowa @ Blue Moose
Aug. 08 — Grand Rapids, Mich. @ Elevation
Aug. 09 — Indianapolis, Ind. @ The Citadel
Aug. 10 — Columbus, Ohio @ Skully's
Aug. 11 — Elmira, N.Y. @ iMatter Festival
Fit For a King, Norma Jean, Left Behind and Afterlife 2019 Tour Dates
Aug. 13 — Virginia Beach, Va. @ Peabody's
Aug. 14 — Jacksonville, N.C. @ Tarheel
Aug. 15 — Asheville, N.C. @ Orange Peel
Aug. 16 — Nashville, Tenn. @ The Cowan
Aug. 17 — Springfield, Mo. @ The Riff
Aug. 18 — Tyler, Texas @ Crossroads
25 Best Metalcore Albums of All Time