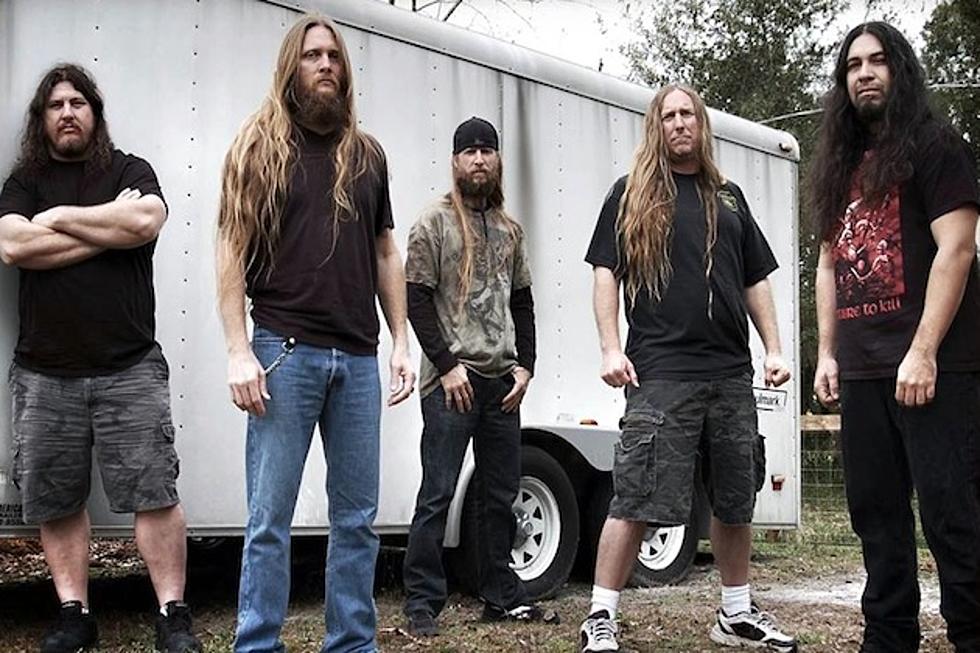 Obituary Enter Death Match Hall of Fame
Relapse
Congrats to death metal legends Obituary for gaining entrance into the Death Match Hall of Fame! With four wins in the bag, the band's new track 'Visions in My Head' has joined a distinct group in our sacred Hall.
Obituary started off their Death Match run with a victory against Killer Be Killed. Moving on, they defeated Misery Index before taking down previous Death Match Hall of Famers the Acacia Strain. Finally, in a battle of death metal titans, Obituary beat Decapitated by a substantial margin for win number four.
Check out Obituary and all our other Death Match Hall of Fame inductees both on Loudwire and our YouTube page. Listen to Obituary's 'Visions in My Head' in the player below!
Obituary, 'Visions in My Head'