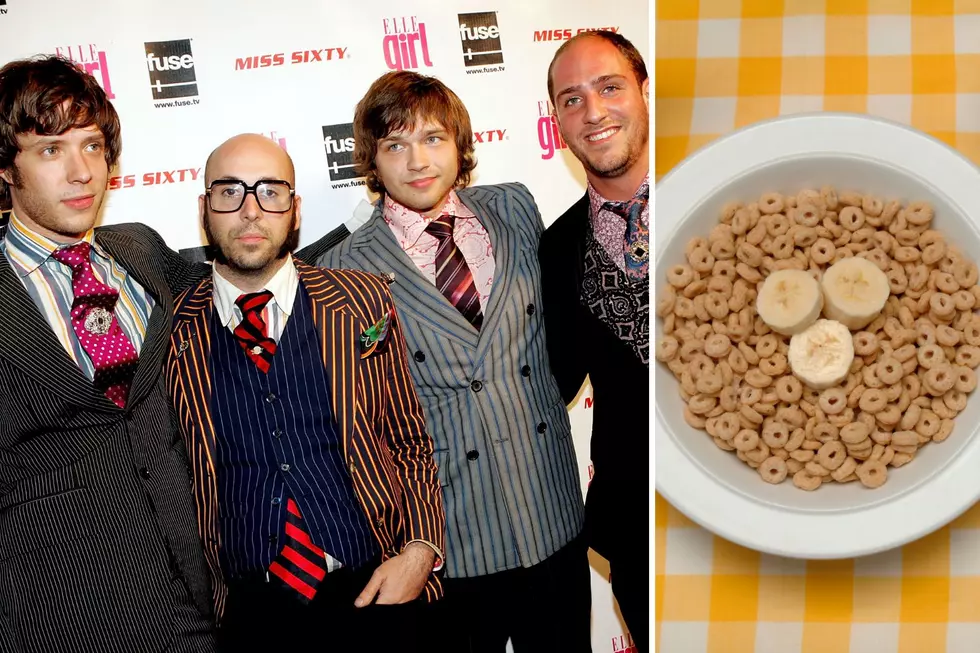 OK Go Is Being Sued By Cereal Maker Post Over Their Band Name
Paul Hawthorne / Tom Kelley, Getty Images
The breakfast cereal manufacturer Post is suing the pop-rock rock group OK Go over their band name, after Post recently started making a line of on-the-go cereals under the brand name "OK Go!"
The band OK Go was formed over two decades ago in 1998. They made a name for themselves in the 2000s with highly stylized, humorous music videos for their singles, such as 2006's "Here It Goes Again."
The cereal company filed the suit against the musical group after the band had already accused Post of violating the United States Trademark Act by attempting to register and use their trademark in connection with the cereal line, as Billboard reported this week.
"Post is suing our pals OK Go in order to appropriate OK Go's name for their product," fellow alt-rockers They Might Be Giants summarized in a social media post from Sunday (Jan. 22).
In the lawsuit filed Jan. 13, as Yahoo! showed, Post claims the band had threatened to sue since the company released the new OK Go! cereal line, which is almost identical to Kellogg's Instabowls.
"Without resolution by this court, Post will be unfairly forced to continue investing in its new OK Go! brand while under the constant threat of unfounded future litigation by defendants," the company says in the suit. Post is seeking a declaratory judgment where a judge would essentially say the company did no wrong.
Would you be confused by the OK Go! cereal on the store shelves, and assume that the band was somehow involved with the food product? The possibility of that market confusion is what's at the very crux of the litigation. But Post claims the trademark rights of a band such as OK Go don't extend to a non-musical product such as breakfast cereal.
"Perhaps you think this is wrong, or perhaps you are thinking of marketing your own brand of Nike microwave popcorn," They Might Be Giants add in their message of support for OK Go that they shared earlier this week. "Either way, it would be nice to shame Post cereal out of this creepy and unfortunate act."
Watch OK Go's "Here It Goes Again" video below. See the full text of the lawsuit in the embed underneath.
OK Go, "Here It Goes Again" (Music Video) [2006]
They Might Be Giants Statement - Jan. 22, 2023
Post vs. OK Go Lawsuit - Jan. 12, 2023
11 Best MTV Shows That Were Actually About Music
That's what it was created for, after all. Given MTV's increased proliferation of such comedy and reality programs (among other genres) over the last 30 years, it can be easy to forget that, you know, MTV stands for Music Television.