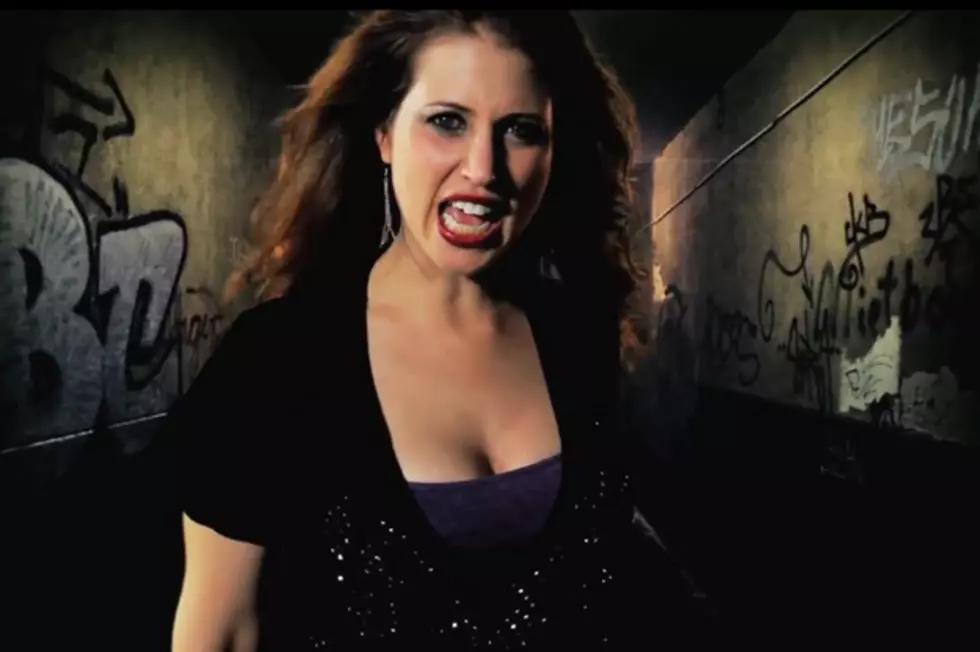 Ozzy Osbourne's 'Crazy Train' Covered by Broadway Vet Rena Strober + Cellist Tina Guo
YouTube
Ozzy Osbourne's 'Crazy Train' has become one of the great songs in metal history and as such, it's also been one of the most covered tracks in the genre. The latest artist to take a stab at the song is Broadway veteran Rena Strober, who along with acclaimed cellist Tina Guo, serve up a more clean-cut version of the classic song.
Strober and Guo both make appearances in the new video, which has been dubbed 'Crazy Train: The Wizard of Ozzy.' While the wholesome look of Strober in the clip may not be exactly what some would expect to match the song's lyrical content, the singer no less delivers the track with a full voice and a hint of "crazy" in her eyes and smile. Meanwhile, Guo is ferociously awesome on the standup electric bass and the fury at which she's attacking the instrument is embellished a bit by the shaky camera movements.
Strober has enjoyed a solid run on the stage, appearing the Broadway version of 'Les Miserables,' staging her one-woman show 'Spaghetti & Matzo Balls,' and touring the country in a production of 'Fiddler on the Roof.' She's also released her own album called 'Finding Home.'
Guo has managed to meld both classical playing and a rock/metal fusion into her cello style. She's worked primarily creating music for motion pictures, video games and television scores. Most recently, Guo has been the featured soloist on the electric cello for Cirque du Soleil's Michael Jackson 'The Immortal' World Tour. She was also featured as part of the Foo Fighters lineup for the Grammy Awards.
As for Osbourne, he's enjoyed a career as both a solo artist and member of Black Sabbath. He also was recently named President of Heavy Metal in a Loudwire election.
Watch Rena Strober and Tina Guo's Video for 'Crazy Train'