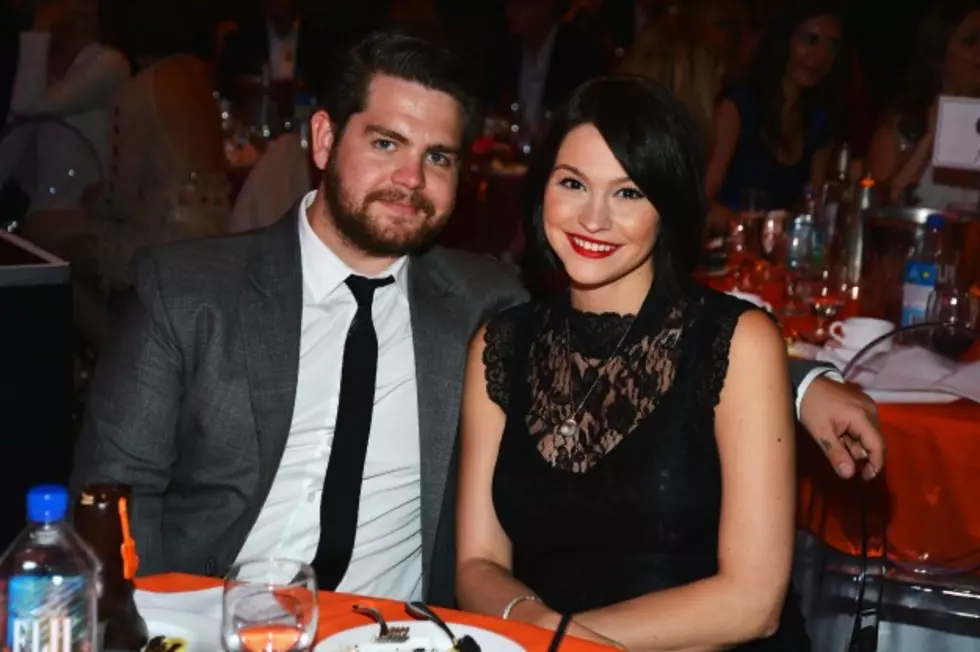 Ozzy Osbourne's Son Jack Osbourne Marries Lisa Stelly in Hawaii
Frazer Harrison, Getty Images
A few days after he took to Twitter to laugh off rumors of his impending nuptials, Ozzy Osbourne's son Jack made them come true by walking down the aisle with his new bride, actress and model Lisa Stelly.
The UK tabloid Hello! was on hand to witness the ceremony, which took place in Hawaii on Sunday (Oct. 7) -- just two days before Jack's mom Sharon celebrates her 60th birthday (Oct. 9), and a little more than 30 years after she and Jack's dad Ozzy tied the knot in Maui.
According to Hello!, the guest list was appropriately exclusive with fewer than 50 attendees on hand -- but it was, of course, an Osbourne family event, with Jack's sister Kelly serving as one of the bridesmaids and both of the famous elder Osbournes on hand to celebrate his wedded bliss.
The wedding caps a tumultuous year for Jack, who celebrated the birth of his and Stelly's first child in April 24, then dealt with his multiple sclerosis diagnosis just a few weeks later. "Even when I was at the hospital, we were discussing the plans," Stelly was quoted as saying in an earlier report. "It's going to be great. After we had the baby we decided we didn't want to waste any more time."