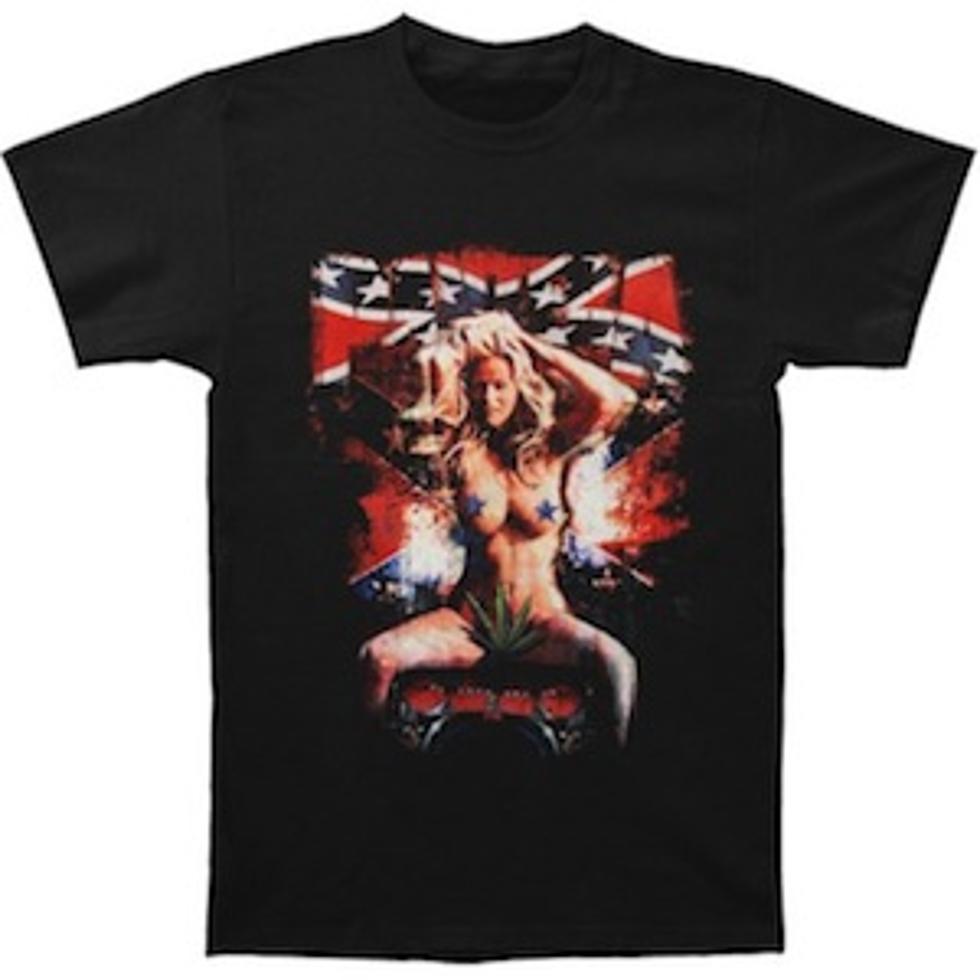 Pantera Confederate Flag Shirt Disappears From Online Store, Philip Anselmo Comments
Official Pantera Store
With the whole Confederate flag debate currently going on in the U.S., many musicians have weighed in with their opinions on the topic. Strangely enough, however, pressure from various sources have caused a change in Pantera's merch. The act's "Hesher Dream" shirt, which featured the Confederate flag, has been removed from Pantera's webstore.
Last week, Pantera legend Philip Anselmo put the Confederate flag in context while disassociating himself with the image. "These days, I wouldn't want anything to f—ing do with it, because, truthfully… I wouldn't," Anselmo says. "I wouldn't want much to f—ing do with it at all, and personally, you know I would never… The way I feel, and the group of people I've had to work with my whole life, you know… You see a Confederate flag out there that says 'Heritage, not hate.' I'm not so sure I'm buying into that, you know?"
Soon after Rolling Stone posted the article "Why Are These Bands Still Selling Confederate Flag Merch?" and Rev. Al Sharpton's National Action Network protested Kid Rock's use of the flag, Pantera's "Hesher Dream" shirt disappeared.
When asked by interviewer Brandon Woolum if the shirt would ever return, Anselmo responded, "I don't know. I don't make these calls, and honestly, this is a complex subject. My only feeling on the whole thing is, with the world the way it sits today and spins, we have a lot more and more pressing and bigger problems than worrying about some f---ing flag, and that's how I feel about it."
In other Anselmo news, the vocalist has just revealed that Superjoint will headline the third Housecore Horror Film Festival. More info on the event, click here.
10 Unforgettable Philip Anselmo Moments
100 Metal Facts You May Not Know