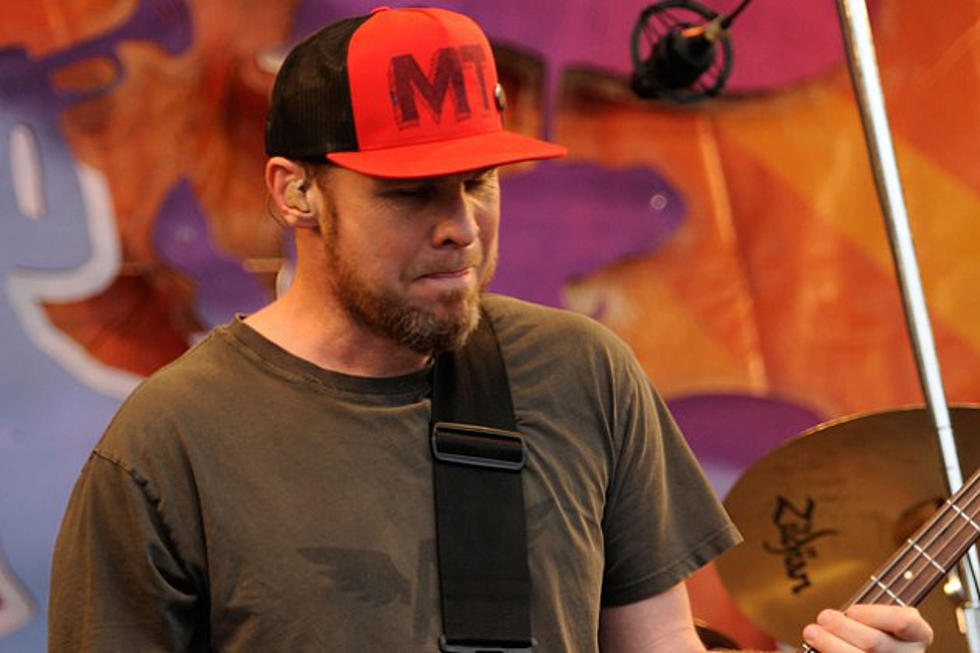 Pearl Jam Meet With Producer Brendan O'Brien for New Album
Rick Diamond, Getty Images
Might there be some new album progress in the Pearl Jam camp? Bassist Jeff Ament revealed that the group did recently meet with producer Brendan O'Brien, which may be a sign the band is ready to resume work on their long-awaited follow-up to the 2009 effort, 'Backspacer.'
O'Brien has a lengthy history with Pearl Jam, lending his production and mixing talents to the 'Vs.,' 'Vitalogy,' 'No Code' and 'Yield' albums. He was solely focused on mixing for the 'Binaural' and 'Riot Act' discs, before resuming his production duties on 'Backspacer.'
Several members of Pearl Jam, including Ament himself, have spoken in recent months that the group was "halfway" through the recording process of their new album. However, the band members also spent quite a bit of time apart in the latter portion of 2012 and beginning of 2013 with the idea that they would resume recording when the time felt right.
Ament tells Rolling Stone, "There's a lot of ideas kind of floating around right now. I mean, the cool thing about taking a year away from [Pearl Jam] is, you know, we could almost start from scratch and it wouldn't really be that big of a deal, you know? I hope it comes out this year at some point."
However, if completing a Pearl Jam record doesn't come to fruition this year, Ament says he's prepared to continue with his side project RNDM. He adds, "We have another RNDM record ready. If RNDM's my band for the next year, I'm stoked." At present, RNDM are considering adding more tour dates and recording a bit more depending on how everyone's schedules work out.
Regardless of Pearl Jam's progress on a new album, the group will be getting in some touring this year. The band has already announced a handful of dates around the world, with a special show planned for Chicago's Wrigley Field in July.