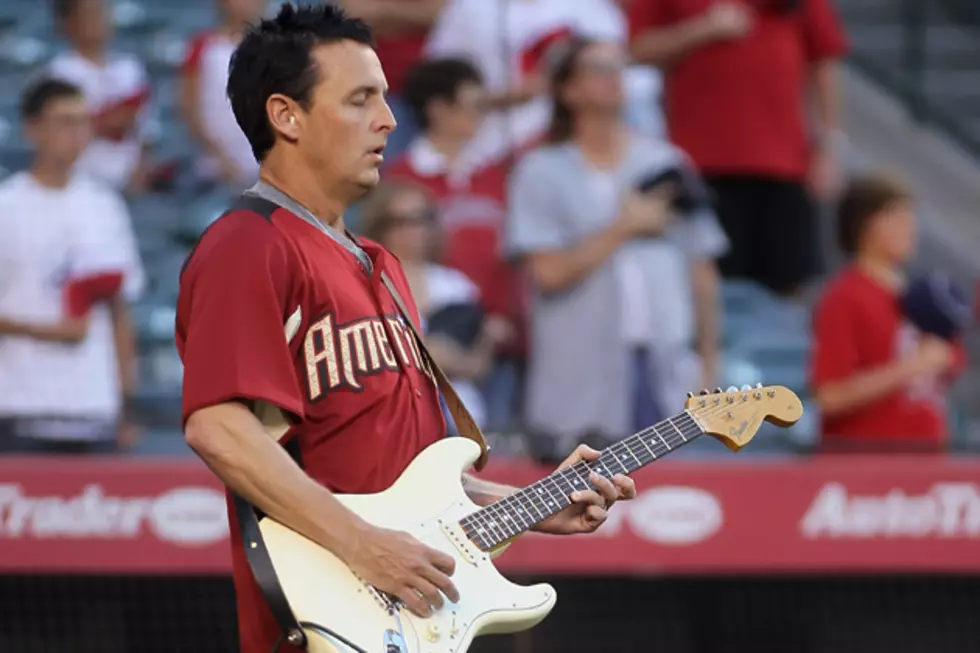 Pearl Jam's Mike McCready Hoping for New Album 'This Year, For Sure'
Jeff Gross, Getty Images
While Pearl Jam have been taking their time with new music, it appears as though the immediacy of generating new music is starting to ramp up for the band. Guitarist Mike McCready tells Rolling Stone that the group hopes to have their next album out "this year, for sure."
Speaking about the disc's current status, he told the magazine, "We're working on demos right now and we're going to be recording soon. What everybody's been saying is 'halfway done.' I think that's true -- we have seven songs that are relatively completed. But then we have an additional 15 ready to go aside from any that Eddie [Vedder] brings in, so we'll weed through those too." McCready's bandmate, Stone Gossard, recently suggested a "nine-to-twelve month" wait until a new album would be ready.
The guitarist says he's reluctant to discuss the album's direction yet, adding, "What I can say won't make any sense until you hear it." However, he did offer, "I would say as a cliché answer, it's kind of a logical extension of what 'Backspacer' was. But I think there's a little more experimental stuff going on. There's a Pink Floyd vibe to some of it, there's a punk rock edge to other stuff."
The band met with producer Brendan O'Brien earlier this year and will resume work with their longtime knob-turner in the coming months. In the downtime though, McCready is free to pursue other passions. The guitarist is traveling to New Orleans to play 'The Star-Spangled Banner' and run a half-marathon in support of former Saints player Steve Gleason, who is battling ALS.
To read more of Rolling Stone's interview and McCready's thoughts on joining Team Gleason, click here.