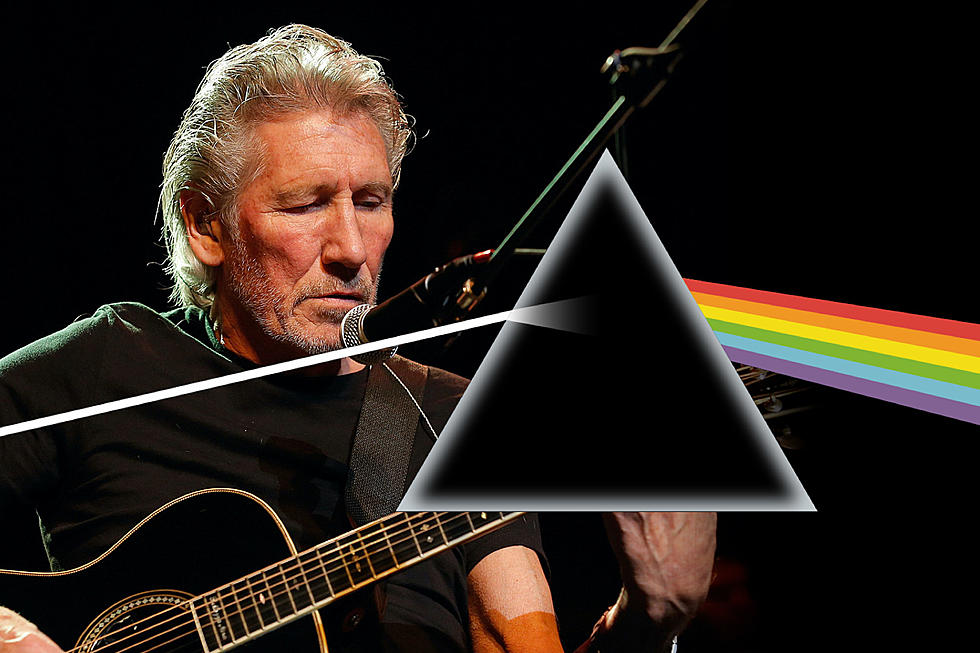 Roger Waters Shares First Music From His 'Dark Side of the Moon' Re-Recording
Jemal Countess, Getty Images / SME
Roger Waters, ever at odds with his former band Pink Floyd, has shared a sample of music from his controversial re-recording of the classic rock act's The Dark Side of the Moon — an in-studio excerpt of his new version of "Us and Them."
Word first emerged last month that Waters re-recorded the entire Pink Floyd album. He also plans to release a new solo album he made during COVID-19 lockdowns. The Dark Side of the Moon, released in March 1973, celebrates its 50th anniversary this month.
Hear the sample near the bottom of this post.
"When we recorded the stripped down songs for the Lockdown Sessions, the 50th anniversary of the release of Dark Side of the Moon was looming on the horizon," Waters says in the clip's caption. It shows him listening to a 50-second portion of the song.
READ MORE: Roger Waters Concert Canceled After City Council Cites 'Anti-Semitism'
"It occurred to to me that Dark Side of the Moon could well be a suitable candidate for a similar re-working, partly as a tribute to the original work, but also to re-address the political and emotional message of the whole album," he explains.
Waters' New 'Dark Side of the Moon'
"We are now in the process of finishing the final mix," Waters says. "It's turned out really great and I'm excited for everyone to hear it. It's not a replacement for the original which, obviously, is irreplaceable."
He adds, "But it is a way for the 79-year-old man to look back across the intervening fifty years into the eyes of the 29-year-old and say, to quote a poem of mine about my Father, 'We did our best, we kept his trust, our Dad would have been proud of us.' And also it is a way for me to honor a recording that Nick and Rick and Dave and I have every right to be very proud of."
However, controversy surrounds it because it was re-recorded without help or knowledge from Pink Floyd's David Gilmour and Nick Mason, as Rolling Stone pointed out. Waters told The Telegraph in February that he did it "[because] not enough people recognized what it's about, what it was I was saying then."
Last year, Waters released a new version of Pink Floyd's 1980 The Wall single "Comfortably Numb."
Roger Waters, "Us and Them" (Studio Excerpt)
We Asked an AI Chatbot Why 20 Classic Albums Are So Great - Here's What It Said
Here's what an AI Chatbot had to say about classic rock and metal albums.