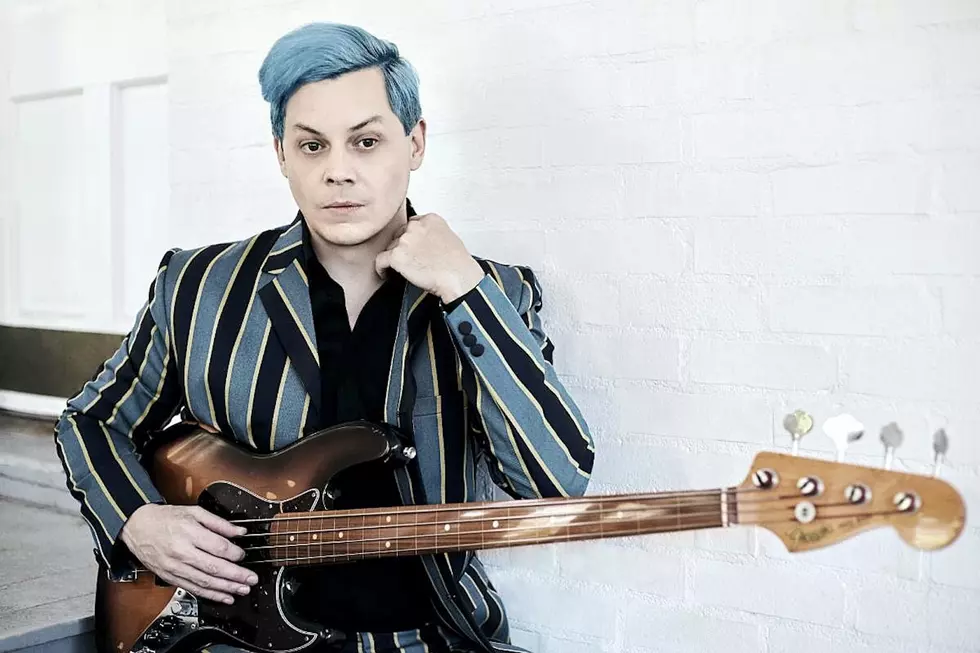 POLL: What's the Best Jack White / White Stripes Album? – VOTE NOW
David James Swanson
Whether it was with the White Stripes or after he ventured out on his own, Jack White has become one of the music successful and critically hailed musicians of the 21st Century. He was at the forefront of the early 2000s garage rock revolution and has championed guitar rock over the years. But which of his albums is the best?
Show us that you do know Jack by helping us determine which of his albums is the best. That's what we want to know during this week's Loudwire Nights Album of the Week poll.
You'll have until Friday at 12N ET to cast your votes. We'll then play the three tracks from the album with the most votes during Loudwire Nights' Album of the Week block to start the following Monday's show!
It all started back in 1999 as Jack and his musical partner Meg White served up a blues and punk influenced self-titled debut album that featured the song "The Big Three Killed My Baby." The critics began to take notice the following year with 2000's De Stijl, which gave us "Hello Operator." And things absolutely exploded in 2001 with the release of White Blood Cells, with the band getting commercial airplay for "Hotel Yorba," "Fell in Love With a Girl," "Dead Leaves and the Dirty Ground" and "We're Going to Be Friends."
2003's follow-up Elephant was arguably their biggest commercial success, buoyed by the stadium anthem "Seven Nation Army" as well as "I Just Don't Know What to Do With Myself" and "The Hardest Button to Button." 2005's Get Behind Me Satan gave us more hits with "Blue Orchid," "My Doorbell" and "The Denial Twist" and the band finished their run with 2007's Icky Thump, which provided the title track as well as "Rag and Bone," "You Don't Know What Love Is (You Just Do What You're Told)" and "Conquest."
READ MORE Jack White Responds to Meg White Drumming Criticism
White would play a supporting role in several Raconteurs albums, but returned to the spotlight in 2012 with the outstanding solo debut Blunderbuss, featuring "Love Interruption," "Sixteen Saltines," "Freedom at 21" and "I'm Shakin'." Lazaretto, featuring "High Ball Stepper" and the title track, followed in 2014. Then came 2018's more experimental Boarding House Reach and the singles "Connected by Love" and "Over and Over and Over."
The singer-guitarist would take some time off after, but returned strong in 2022 with a pair of albums - Fear of the Dawn featuring "Taking Me Back," "What's the Trick" and the title track, and Entering Heaven Alive, featuring "Love Is Selfish" and "Queen of the Bees."
It's been a prolific and pretty outstanding run for White both in his band as well as a solo artist. Head below to vote for your favorite Jack White or White Stripes album, then tune into Loudwire Nights next Monday at 7PM ET to find out which record prevailed. During tonight's show, you'll get to find out which album by System of a Down was voted the best, and hear three songs from the winner.
Loudwire Nights with Chuck Armstrong airs nightly starting at 7PM ET. You can tune in anytime, from anywhere right here or by downloading the Loudwire app.
10 Rockers Who Legally Adopted Their Stage Names
You may recognize Vincent Furnier, Frank Ferrana and others by more popular names.