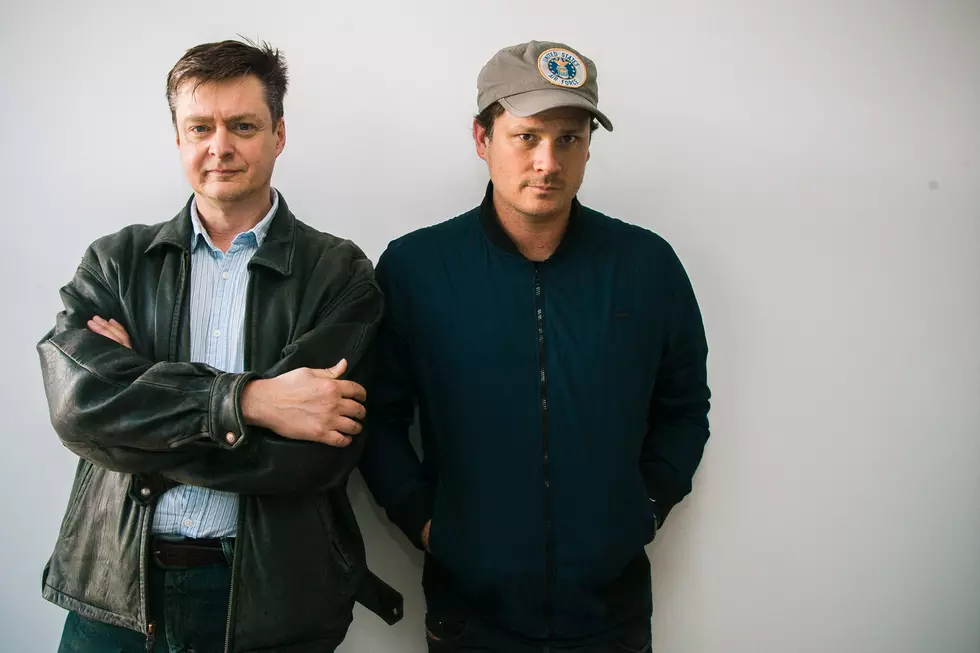 Preview Three Chapters of Tom DeLonge + A.J. Hartley's 'Sekret Machines Book 2 – A Fire Within'
To the Stars
Angels & Airwaves leader and estranged Blink-182 member Tom DeLonge continues his pursuits outside the musical world with the release of his second book in a trilogy of releases under the Sekret Machines moniker. DeLonge once again teams with bestselling author A.J. Hartley to issue Sekret Machines Book 2 - A Fire Within, and before you pick up the new book, you can preview the first three chapters here.
DeLonge has long had a fascination with UFOs. That has led him to work on both fictional and factual projects in recent years, with A Fire Inside being based upon facts and actual events coming from sources within the scientific, military and intelligence communities about unidentified aerial phenomena.
"One of the largest areas of study when dealing with the UFO phenomenon is consciousness and the human mind," says DeLonge. "A.J. was able to weave that into the storyline with a tapestry of information never before released. He's providing us with an opportunity to learn more about ourselves and the greatest story never told."
"Book One focused primarily on the machines themselves -- hardware, if you like -- but in the second installment of the series we push the story into the gray areas between the normal and the paranormal in more clearly human terms, exploring the idea that as technology might make exponential evolutionary progress, so might people themselves," Hartley adds. "The result continues the story of the first novel, picking up pretty much where it left off, but shifts the tonality of the narrative into new territory, new adventures and new sekrets."
In related news, DeLonge's To the Stars Academy of Arts & Science garnered plenty of attention late last year when they were at the center of a New York Times expose on the Pentagon's mysterious U.F.O. program. Included in the expose were two of the first U.S. government videos of unidentified aerial phenomena. A third video, titled "Go Fast," can be seen below, and it features authentic DoD video of a high-speed flight of an unidentified aircraft. The footage was captured off the East Coast in 2015. Check out an analysis of the video here and watch the clip below.
Watch the "Go Fast" DoD Video
Sekret Machines Book 2 - A Fire Within
See Blink-182 in these 11 Frustrating Onstage Technical Difficulties