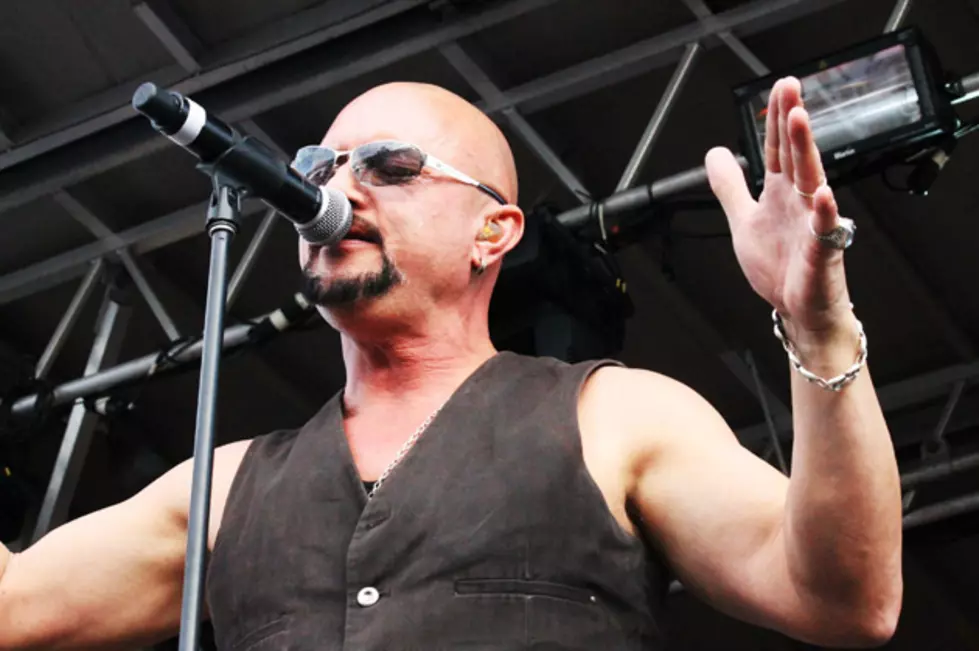 Queensyrche's Geoff Tate Rewards Hate With 'Best Video Rant' Contest
Liz Ramanand, Loudwire
A little constructive criticism never hurts, but Geoff Tate is ready to confront some full-on hate head-on with a new contest. The Queensryche frontman and his reconstructed lineup are now promoting their latest effort, 'Frequency Unknown,' and have launched an interesting competition in which they're challenging haters to stand up for their opinion and film a rant about the album.
The competition tease reads as follows: "Do you really hate the new Queensryche 'Frequency Unknown' album? Have you already blogged about it online? Well metal geeks, if you've got the balls to stand behind your opinion then here is the contest for you. Stop hiding behind your computer keyboards and smart phones and show us how much you hate it by submitting your 'video rant' to us via YouTube video."
Tate asks that the "haters" use their real name in the video and then deliver the best rant they've got. The singer will then film himself choosing the best video rant and will post it online for the viewers' enjoyment. On top of that, the winner will receive an all-expenses paid trip to Seattle to see Queensryche perform in their hometown on June 29. The package comes with VIP guest seating and meet-and-greet passes for after the show, as well as a merchandise package worth $250 that the winner "can feel free to either burn -- or wear in style!"
The deadline for submissions is May 10. For complete entry details, visit the Queensryche website here.
Tate formed his own version of a Queensryche lineup after he and his former bandmates entered into a legal battle over the name following his ousting last year. Both Tate and his ex-cohorts are continuing to use the Queensryche name in two versions of the band until a court decision is rendered.