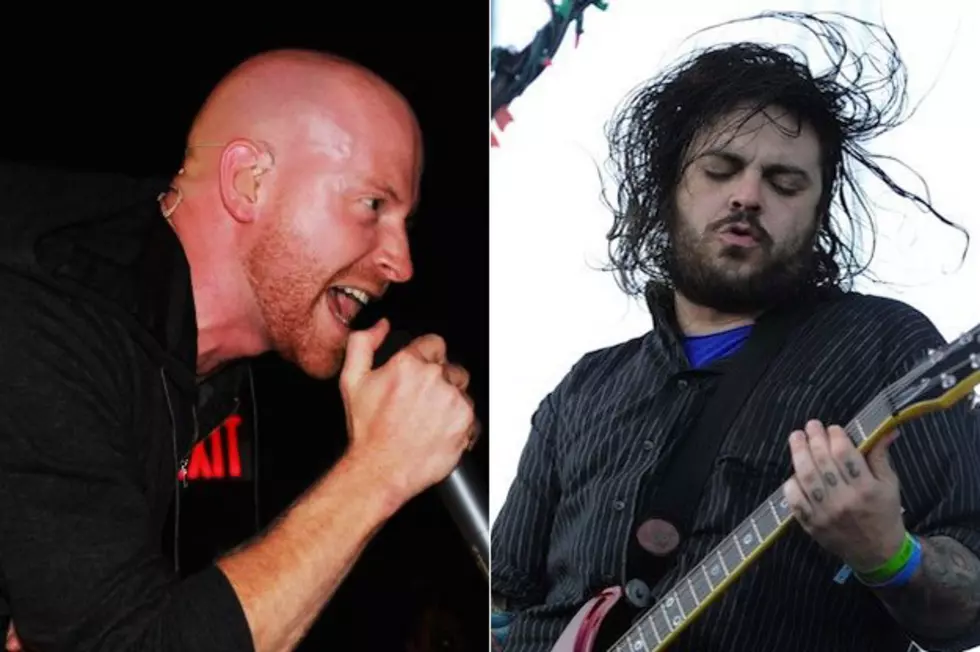 RED vs. Seether – Cage Match
It seems like RED is winning left and right these days, beating out Black Stone Cherry in our most recent Cage Match. If RED conquer the competition today, they are one more victory away from being Loudwire's first ever Cage Match Hall of Famers.
Seether might just give the champs a run for their money with their single 'Tonight' from their latest album 'Holding Onto Strings Better Left to Fray.' Frontman Shaun Morgan and the gang show their softer side while still keeping their edge with this track, complete with heavy riffs and raspy vocals. 'Tonight' is topping rock radio charts across the board.
Will RED be triumphant yet again or will Seether deny them the victory? Get in on the action and vote for your favorite of the two tracks below!
Listen to RED, 'Lie to Me (Denial)'
Listen to Seether, 'Tonight'
Rules of Cage Match:
There are no rules … except this one: If a song remains the reigning champ for five straight cage matches, it is retired to the Loudwire Cage Match Hall of Fame. With so many great songs out there, we have to give other bands a chance!