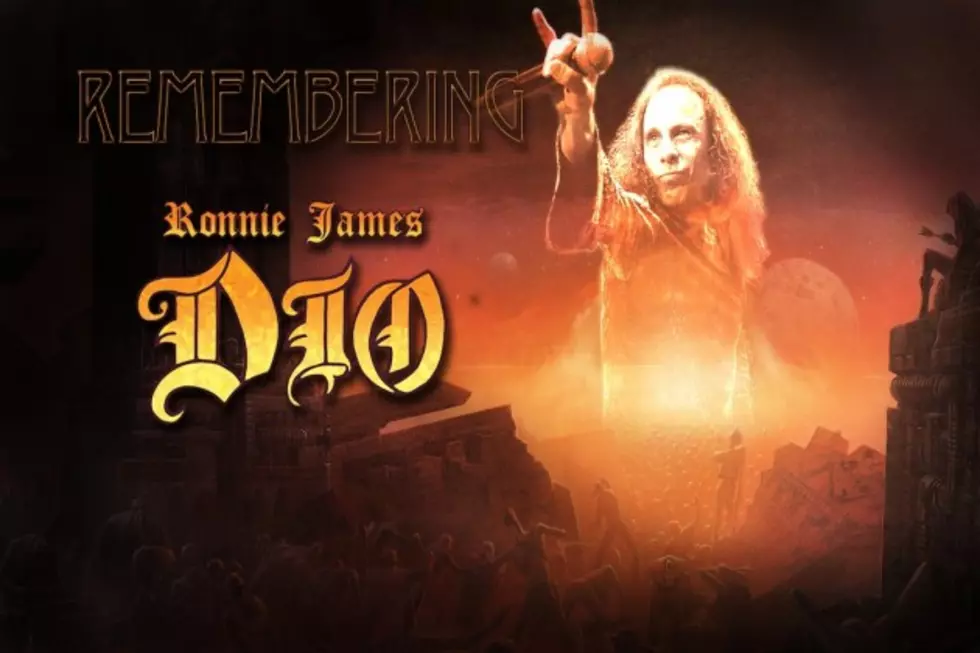 Remembering Ronnie James Dio – Musicians Pay Tribute to Metal Legend
Loudwire
Five years ago today (May 16, 2010), the metal community experienced one of its darkest moments when Ronnie James Dio died of stomach cancer. Heavy metal's biggest voice remained brilliant until the very end, and to commemorate the incomparable career of Ronnie James Dio, we rounded up some of rock and metal's greatest musicians to speak about the late legend.
In this post, you'll find a total of 10 video tributes to Ronnie James Dio hosted by Full Metal Jackie of Loudwire Nights. Some of the highlights you'll see include Slash speaking about how he grew up playing Rainbow covers, how Slipknot / Stone Sour vocalist Corey Taylor was "heartbroken" once he heard Ronnie had passed and how Halestorm's Lzzy Hale's interactions with Ronnie changed her life forever.
Watch all 10 videos below and join us in celebrating Ronnie James Dio's phenomenal life and the impact he made on millions of metalheads. We still miss you, Ronnie!