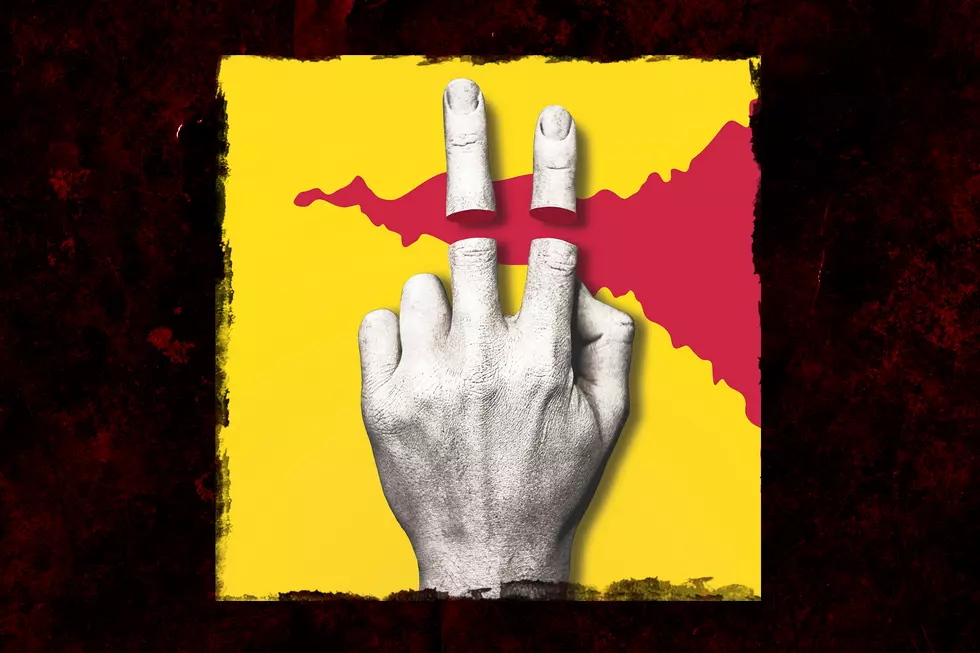 Royal Tusk Rock Harder on 'Tusk II' – Album Review
eOne
After their debut EP in 2014 and full-length DealBreaker in 2016, Canadian hard rockers Royal Tusk focus on their heavier side on Tusk II, shedding most traces of indie rock and embracing loud guitars.
The same is true with the lyrical content, which is edgier and more direct. "Our earlier stuff was a bit more gentle," vocalist/guitarist Daniel Carriere explains. "It was about love. This record is angry, fed up, perplexed." That's evident in songs like the first single "Aftermath" which is catchy and melodic, but describes how the constant bombardment of horrific events has desensitized people to violence.
They keep the pedal to the metal most of the time, but show more dynamics and diversity on tracks like "Die Knowing," which blends appealing melodies and mellower moments with driving riffs and a memorable guitar solo that wraps up the song.
Tusk II is filled with songs ripe for radio airplay. "Stowaway" has a singalong chorus and tempo shifts that propel it along, while "Freedom" is more moderately paced but no less catchy. The album is front loaded, with the cream of the crop towards the beginning, but the back half of the disc has some quality songs as well, such as the groovy "Under" and grungy "Northern Town."
The album is impeccably produced by Eric Ratz (Billy Talent, Monster Truck), who gives Royal Tusk an arena-ready sound that is crisp and clear with just enough edge. The mix puts Carriere and Quinn Cyrankiewicz's guitars front and center, which is exactly where the band wants it. "A lot of 'rock' today sounds like people forgot that it's supposed to be driven by loud guitars," says bassist Sandy MacKinnon. "That's something we have to bring back."
While there's no doubt Royal Tusk have a modern sound, they have some classic rock and other genres in their DNA as well. It makes for a more diverse album, which is needed to stand out in such a saturated genre.
Tusk II is a streamlined release clocking in at around 35 minutes, with only closer "Long Shot" cracking the four minute mark. In an era of overlong albums, it's refreshing to hear a band dive in, kick some ass and leave the listener wanting more.