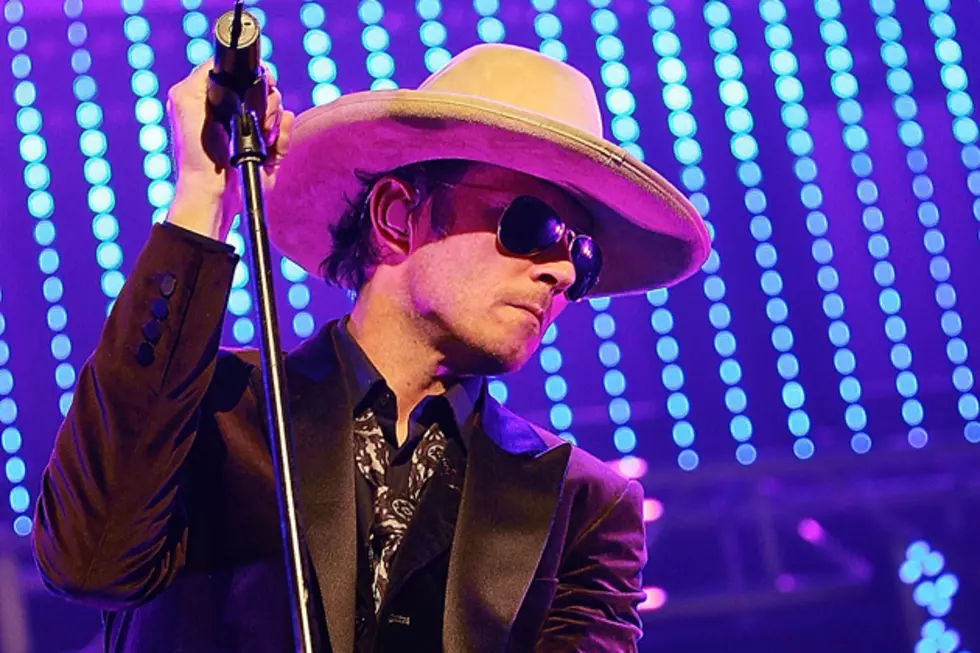 Scott Weiland Wants Stone Temple Pilots to Buy Him Out
Karl Walter, Getty Images
The legal battle between Scott Weiland and his former band Stone Temple Pilots has played out very publicly throughout the past year after the band fired the former frontman in February and then recruited Linkin Park singer Chester Bennington to join their lineup. Weiland is not about to back down without a fight though, saying that the band will have to buy him out of the "company" in order for him to walk away.
In a new radio interview with Florida station 98.7 The Gater, Weiland talks in detail about the pending legal woes. "We're in litigation. There's a band agreement, a band contract agreement," Weiland said. "They didn't follow the rules that were set down … for any member. There has to be a reason for letting go a member; you have to give them a certain period of time to do whatever different you want them to do."
He continued, "They can't use the name with me not being in the band without us coming to an agreement. They'll have to buy me out of the company because I have major value in the company and in the brand. The lawyers will deal with it." Listen to the full radio interview with Weiland below.
Stone Temple Pilots previously sued Weiland for playing STP songs during his solo tour and alleged that he was using the band name to promote himself. This may have been one of the factors that prompted Weiland's pending countersuit.
While it seems like all of this this could take a long time to resolve, both parties have moved on with their music careers. STP are kicking off a North American tour that starts on Sept. 4 and Weiland is out on tour all August.
Listen to the Full Scott Weiland Radio Interview: