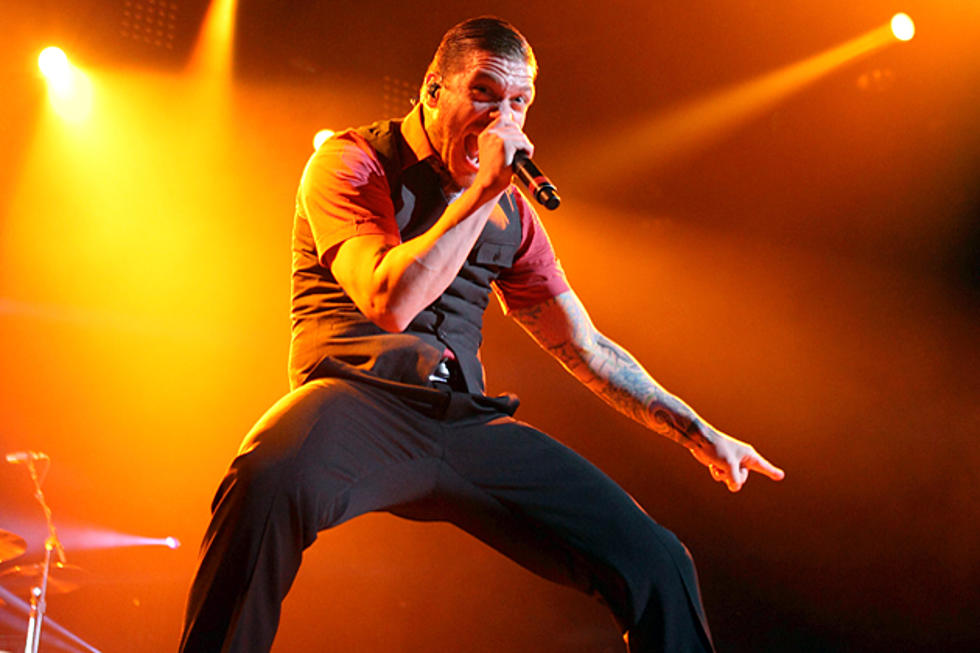 Shinedown's Brent Smith: 2013 Carnival of Madness Trek Will Be a 'Full-Fledged Carnival'
Mary Ouellette, SheWillShootYou.com
The theme that originally launched the Carnival of Madness tour during its inaugural run back in 2010 may have been lost a bit over the years but with the return of Shinedown as the headliner, they are committed to not only reinventing the brand but also creating a true experience for concertgoers.
With the 2013 Carnival of Madness class consisting of Shinedown, Papa Roach, Skillet, In This Moment and We As Human, the lineup alone should create a monster draw but according to Shinedown frontman Brent Smith, that's just the beginning of what they have in store.
"We called it Carnival of Madness for a reason; we wanted it to be a carnival," Smith told us during a recent chat about the upcoming tour set to kick off in August. "We didn't get a chance to actually do that the first year and I don't think it's been done in years since." But according to Smith, all that changes this time around.
Smith adds, "This is this first year that we're actually going to make it a full-fledged carnival. We're going to be bringing performers on the road with us so you're going to see fire-breathers and lots of cool clown type individuals. You're going to see the ringleader and you're going to see people on stilts."
But wait, that's not all! Smith continued to explain a few of the surprises they have in store, saying, "You're going to have this masquerade of beautiful characters who are going to be a part of the show this year which is something that we always wanted to do."
Although the final routing has not yet been revealed, check in on June 3 when all of the dates and locations for the 2013 Carnival of Madness tour are announced and stay tuned for our full interview with Brent Smith coming soon, and find out more about Carnival of Madness at the festival's official site.