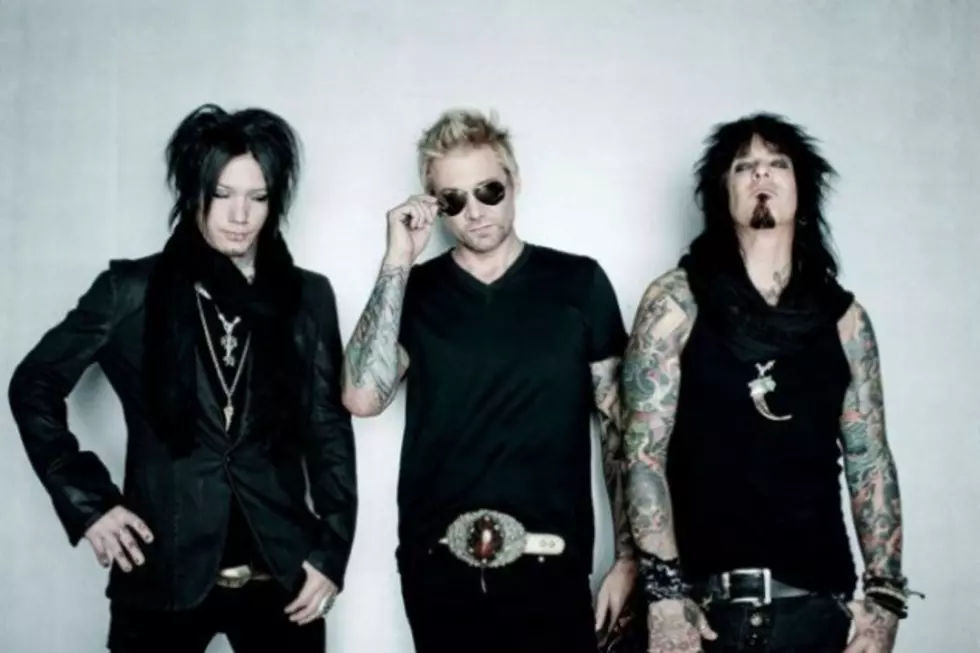 Sixx: A.M. Eyeing New Album for 2013
Eleven Seven Music
While many may have figured that 2013 would be when we'd see new Motley Crue music, it turns out that Nikki Sixx also has plans for his other band as well. According to a new posting on the Sixx: A.M. Facebook page offered by Sixx himself, the group is looking to release a new album next year.
Motley Crue was Sixx's primary priority for most of 2012, with the band playing a major summer tour with Kiss and releasing the new song 'Sex.' The track was served up specifically so the band would have something fresh to promote while on the road, but was also meant to bridge the time between albums. Earlier this month, Sixx was quoted as saying that Motley Crue were working on their "best album yet."
In his posting, Sixx writes of Sixx: A.M.'s plans:
Happy holidays from Me,James and DJ...........Next year comes a new Sixx AM album and hopefully some live shows....Here's to 2013......

Any resolutions you guys would like to air?

:)
With Motley Crue and Sixx's Broadway production of 'The Heroin Diaries' already on the calendar, the addition of a full Sixx: A.M. album comes as a welcome surprise. The potential for Sixx: A.M. touring is also an intriguing prospect as the band has rarely performed for extended stints throughout their tenure. Aside from a past run on "Crue Fest," the group has played live only sparingly.