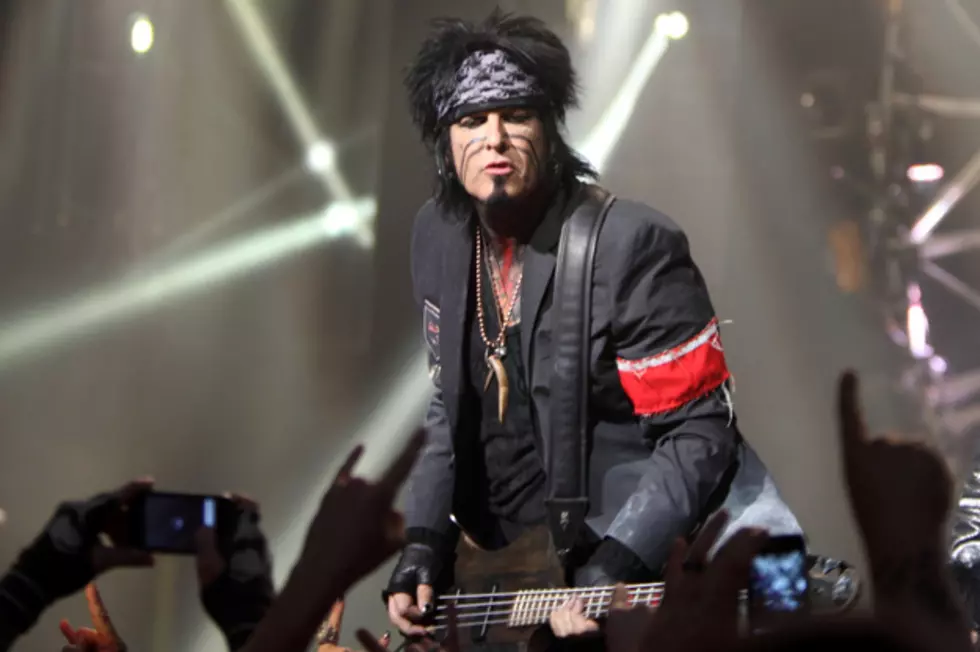 Motley Crue's Nikki Sixx Creating Broadway Play Based on 'Heroin Diaries' Memoir
Mary Ouellette, SheWillShootYou.com
Motley Crue bassist Nikki Sixx may hold some sort of record when it comes to turning something negative into a positive. Sixx found success with his memoir 'The Heroin Diaries: A Year in the Life of a Shattered Rock Star' in 2007, and now the bassist has revealed that he'll be turning the book into a Broadway play.

Sixx confirmed his plans for a 'Heroin Diaries' play via Twitter earlier today. "I've been getting asked this a lot lately…The answer is: Yes, "The Heroin Diaries" book is being turned into a Broadway play."
Sixx adds on his Facebook page, "More news to follow in the next few months....Were getting pretty far down the road...We hope for a late 2013 or early 2014 for it to open…"
The 413-page collection of diary entries were written between Christmas of 1986 and Christmas of 1987, detailing the the recording of the band's classic 'Girls, Girls, Girls' album, Sixx's heroin overdose that momentarily left him clinically dead and much more.
This is not the first time Sixx has taken 'Heroin Diaries' to another medium. His band Sixx: A.M.'s first album, 'The Heroin Diaries Soundtrack,' serves as a companion to the book.
Stay tuned for more news on Nikki Sixx's upcoming musical as news breaks.