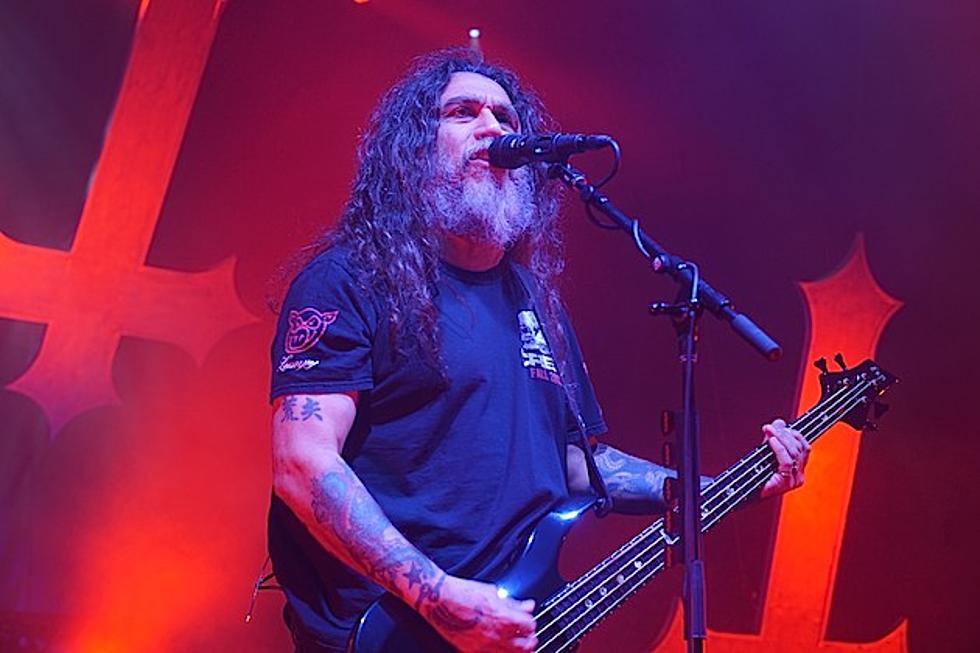 Slayer Frontman Tom Araya's Mom Dies
Spencer Kaufman, Loudwire
Sad news for Slayer frontman Tom Araya, whose mother, Tina, passed away on Thursday (April 2). The metal legend's wife, Sandra, reported the news via her Facebook page.
Sandra wrote, "Today is a sad day for our family. Tom's mom Tina passed away yesterday [Thursday]. We appreciate all the calls, text and messages. My [husband] and children have taken the news hard. She was a wonderful woman full of love and life. You will be missed deeply."
Araya was raised in a Catholic household, and despite the lyrical content in Slayer's songs, he says he received support from his parents from the very beginning of the band. "My parents, like my bandmates' parents were all very supportive since the beginning, they all knew their sons; as a kid I did my first communion," Araya once explained to NBC Latino. "They didn't like [the themes of Slayer's songs] but they understood it."
Slayer have been hard at work on their 11th studio album, which will feature a contribution from late guitarist Jeff Hanneman. The band is utilizing some riffs that Hanneman wrote before his death in 2013.
Our thoughts go out to Tom Araya and his family during this difficult time.
See the Rockers We Lost in 2014