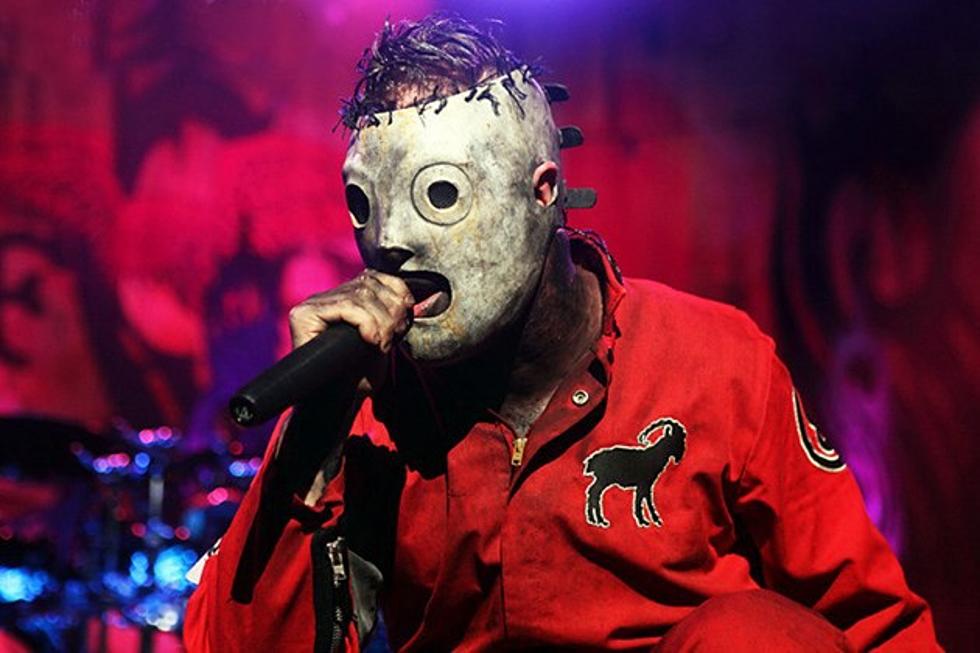 Slipknot Reveal New Track 'AOV'
Mary Ouellette, SheWillShootYou.com
Slipknot just keep unveiling new tracks! The band's latest from '.5: The Gray Chapter' is titled 'AOV' and it feels like a cut reminiscent of Slipknot's 'All Hope is Gone' period.
Let's step back and take a look at the '.5: The Gray Chapter' tracks that have been released so far. First, we were given 'The Negative One,' which brought Slipknot fans to a frenzy. The track was followed by a bloody music video for 'The Devil in I.' Since then, Slipknot have exposed fans to 'Custer,' 'XIX,' and 'Sarcastrophe,' the last of which is up there as one of Slipknot's heaviest songs ever.
'AOV' showcases a death metal drumming style, which can be heard throughout the Slipknot tracks released so far from '.5: The Gray Chapter.' As for the voice of Corey Taylor, the man brings fury to the new track, yet switches off to clean singing during the 'AOV' chorus.
"The great thing is it helped us reconnect as a unit," Corey Taylor recently told Full Metal Jackie about creating '.5: The Gray Chapter.' "We really all kind of stepped up and came to the table with a lot of great ideas. Clown and Jim had done a lot of legwork as far as getting a bunch of the demos and stuff together and I had written some stuff, but it wasn't until we kind of all got our hands on the music that we really kind of started to coalesce in a way that felt like Slipknot music again and there was just a real excitement that came from all of us getting the stuff together. It felt very positive again to be making music and not only making music but making music we were stoked about and realizing that we had an opportunity to kind of let go of a lot of the heaviness that accompanied the last four years. I mean the album is really the story of the last four years of everything that we'd had to deal with as far as losing Paul."
To check out 'AOV' for yourself, click the red button below. As for Slipknot's '.5: The Gray Chapter,' you can pick up the album, due Oct. 21, via Amazon or iTunes.
Watch 20 Epic Slipknot Sid Wilson Stage Dives