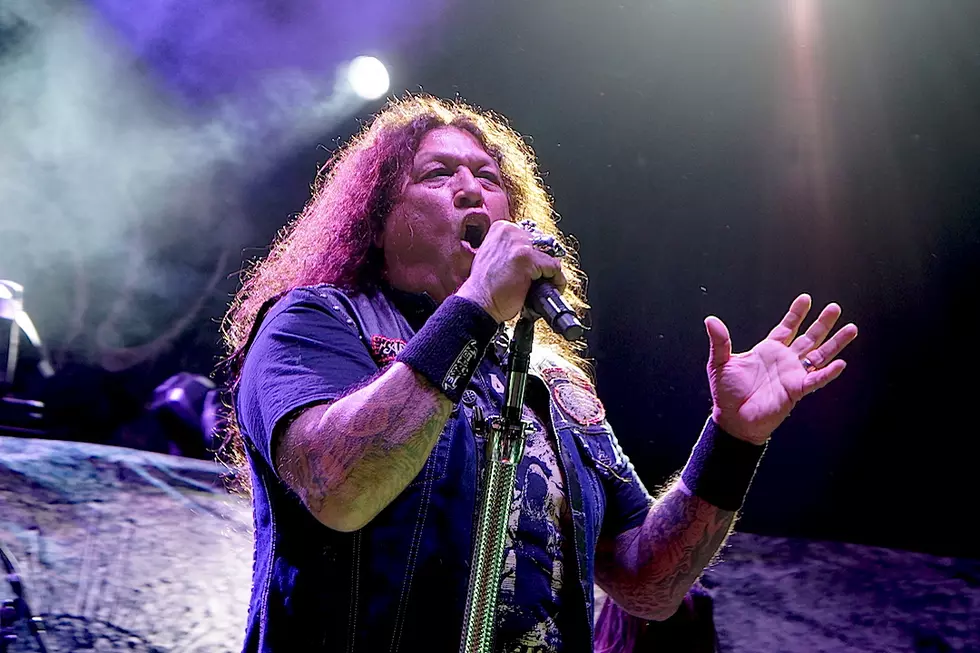 Testament's Chuck Billy Details Sepultura Audition
Spencer Kaufman, Loudwire
Following the storied departure of frontman Max Cavalera, Sepultura landed on Derrick Green as his successor. He's remained in the group since being instated in 1998, releasing seven studio albums with the influential Brazilian act with another record on the way. However, had Sepultura pursued a veteran vocalist, metal history could have been much different as Testament's Chuck Billy recently reflected on.
After recording Demonic, Testament's record contract with Atlantic Records was fulfilled but not renewed, which opened the door to potential new ventures, Billy explained in an interview with Eonmusic. "[Testament] didn't really have a deal yet and at the last minute, I just said, 'You know what? Maybe I should try to find a band that's solid, that's going to keep touring and continue on' and at that point Sepultura [were] taking auditions and I think it was at the end [of the audition process] that I decided, 'Screw it, I'm going to do it.'"
"I think I did three songs," the singer continued. "I did 'Refuse / Resist,' I did 'Territory' and I wrote my version of 'Choke,' and gave it to them. But by the time I had delivered, they had already made their decision for [the appointment of new singer] Derrick [Green], which in the end, was probably the way it all should have worked out." Listen to a clip of Billy singing "Choke" below.
Testament, of course, went on to ink a deal with Spitfire, releasing the widely-acclaimed The Gathering in 1999, which featured newcomers but legends in their own right, drummer Dave Lombardo, bassist Steve DiGiorgio and guitarist James Murphy in addition to Billy and mainstay axeman Eric Peterson.
The Bay Area thrashers also just released Brotherhood of the Snake, their 11th studio album. Sepultura will be issuing their 14th record, Machine Messiah early next year.
Chuck Billy Singing "Choke" in Sepultura Audition
See Where Testament and Sepultura Rank Among the Top 50 Metal Bands of All Time
See Testament in the 10 Greatest Thrash Bands