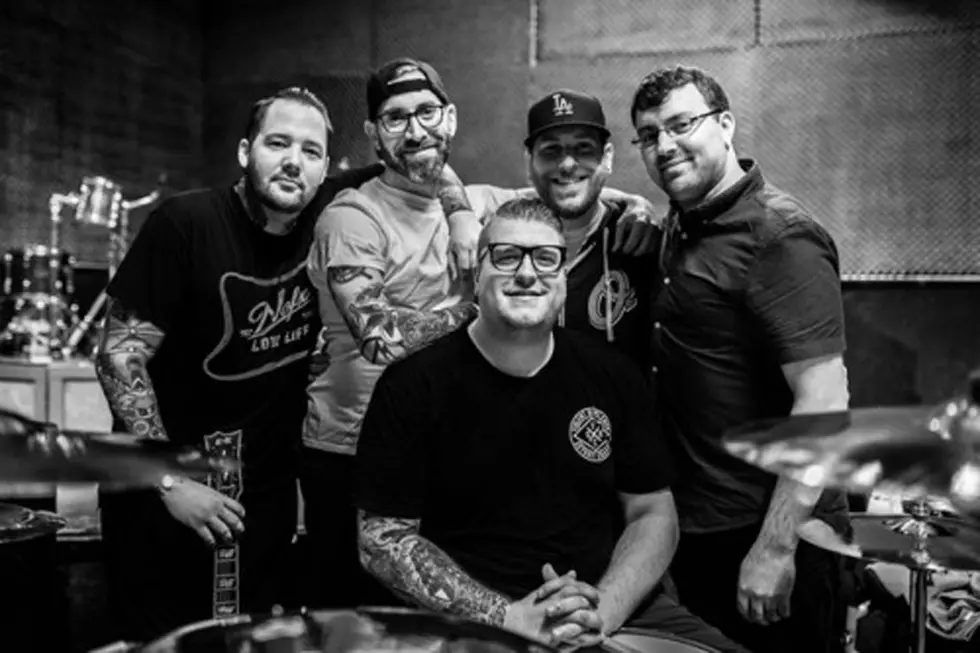 The Ghost Inside Drummer: This Is Closest I've Felt to 100% Since Losing My Leg
Theghostinside.com
The Ghost Inside have faced many challenges since their horrific bus crash incident in 2015, but earlier this year they regrouped in a studio for the first time for a band practice. During that time, they confirmed that there is a future for the group, though they added, "We still aren't exactly sure what it looks like." Drummer Andrew Tkaczyk has faced one of the biggest challenges, having his leg amputated after the accident, but the musician has posted new video showcasing the drum set up that has been created with the help of his father and others that has him optimistic about the future.
In a new Instagram post, Tkaczyk offers video, as well as two additional photos that showcase some of his drum kit. "Today is honestly the first time since our accident almost 3 years ago that I feel close to the level I was playing at when I had two legs. No, it'll never be 100% like that again but with the help of my Dad and some incredible people, I've gotten pretty damn close," states the drummer.
The new set up includes Axis Percussion long boards, an invention titled "The Hammer" that his father built, and a new trigger setup along with pedals. Check out Tkaczyk demonstrating his new drumming set up in the video below and scroll through to see the other photos.
Following the 2015 crash, not only did the drummer lose his right leg, but he also suffered rib and hip fractures, spinal damage, a head injury and damage to his hands and shoulders.
Earlier this year, the band shared their return with their fans during an online chat, but decided to turn the cameras off during their initial rehearsal. "This is a pretty emotional moment for the five of us and we're only going to share it with each other," stated bassist Jim Riley. However, the group did decided to document the process should they ever want to use it for future viewings.
Top 66 Hard Rock + Metal Drummers of All-Time