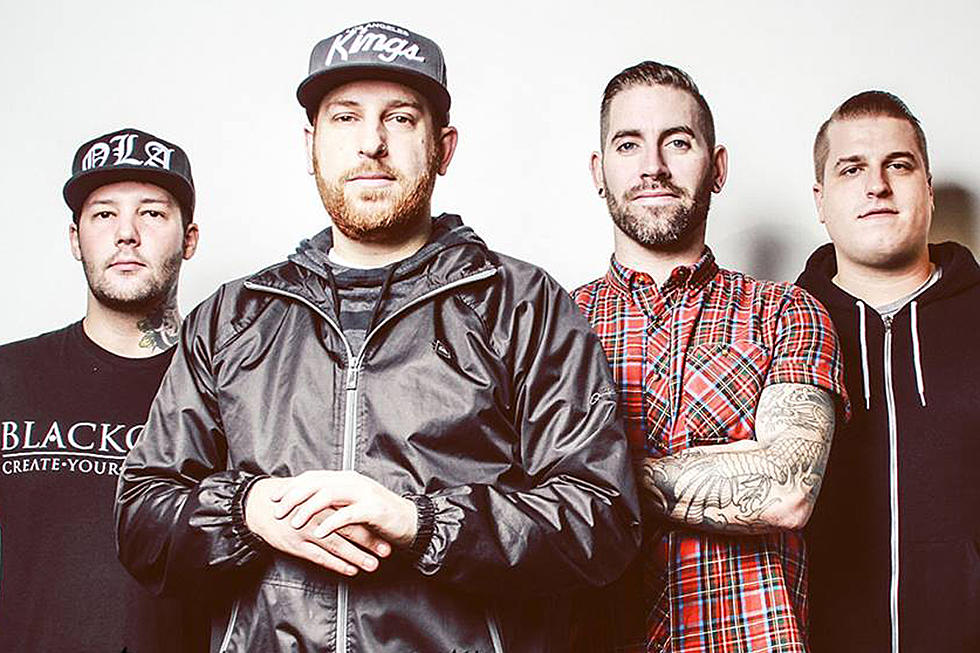 The Ghost Inside Members Suffer Serious Injuries in Bus Crash [Update]
Facebook: The Ghost Inside
More information has surfaced concerning the scary Ghost Inside bus crash that took place Thursday (Nov. 19) outside of El Paso, Texas. Initial reports were that two people perished in the incident in which the band's bus collided with a semi-truck. We now have additional details on those who passed away, as well as the condition of the band members.
As stated, all of the band members are alive, but what was not initially revealed was the serious condition of some of the band members. Local station KFOX-TV reports that the driver of the tour bus, Gregory Hoke and the driver of the semi, Steven Cunningham, were both killed in the incident.
There were reportedly 12 people affected in the incident. The Ghost Inside's Andrew Tkaczykt, Jonathan Vigil and Zach Johnson all received serious injuries and were transported by helicopter to the University Medical Center. There were all initially reported to be in critical condition. Tkaczyk's brother Nick posted online that Andrew suffered head trauma as well as broken bones in his lower extremities and had a shoulder injury. Nick added that Andrew may require surgery and was in the intensive care unit.
Crew members Nathan Wilden, Armando Cardona, Charles Anthony Billings, Danny Lupio, and Timothy Irons along with touring bassist Jim Riley and guitarist Chris Davis were traveling with the band and their injuries are said to be serious as well, with Lupio and Billings reported to be in critical condition, while the other victims are in stable condition.
The band issued a statement Thursday night that read: "Thanks to everyone who reached out with concern today. The Ghost Inside was involved in a serious bus accident outside El Paso, TX this morning. All 5 band members + all members of the crew are alive and currently being treated for their injuries. Please keep them in your thoughts as well as their bus driver and those in the other vehicle who did not make it. Unfortunately, all US shows on the Locals Only Tour are cancelled. Refunds available at point of purchase. We will update you more when we can."
A GoFundMe page has been launched to help cover the band's medical bills and equipment losses as well as funeral expenses incurred by the tragic accident. They are hoping to raise $40,000. At press time, just shy of $33,000 had been raised. To donate and to learn more, click here.
Update: Bring Me the Horizon are reportedly among those who have donated to help out The Ghost Inside. They issued a message on Facebook that can be read below:
Authorities reported that the tour bus was traveling west and struck the semi for an unknown reason.