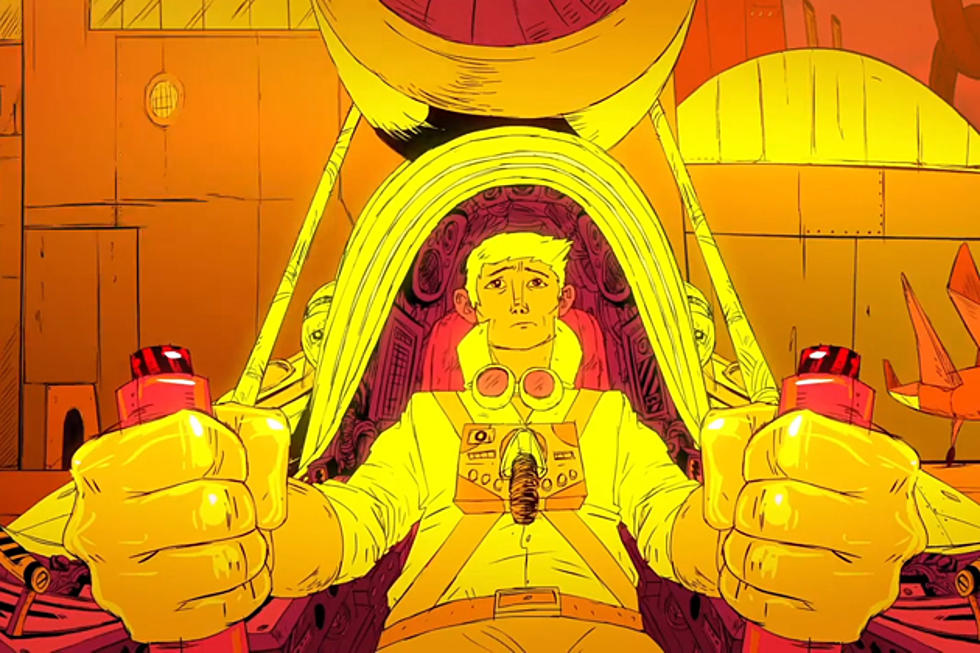 The Offspring Offer Animated Video for 'Dividing By Zero/Slim Pickens'
YouTube
The Offspring released the 'Days Go By' album in 2012, but with the band back on tour this summer, they're giving another couple of tracks from the disc a shot at some recognition.
The two album-closing songs -- 'Dividing By Zero' and 'Slim Pickens Does the Right Thing and Rides the Bomb to Hell' -- have been given an exciting new spin thanks to animator Anthony Schepperd, who created a clip that brings the tracks together.
The clip takes us into the mind of an intergalactic fighter pilot who has obviously seen too much. The action-packed clip features plenty of explosions and action with the pilot doing his best to survive the day. Meanwhile, the latter portion of the clip finds our hero being held captive, but perhaps having a shot at redemption.
Check out the video above and be sure to revisit the 'Days Go By' album. It's currently available at this location.
The Offspring are currently on tour celebrating the 20th anniversary of their 1994 breakout, 'Smash,' but they're also incorporating other favorites into their sets as well. See their current dates here.