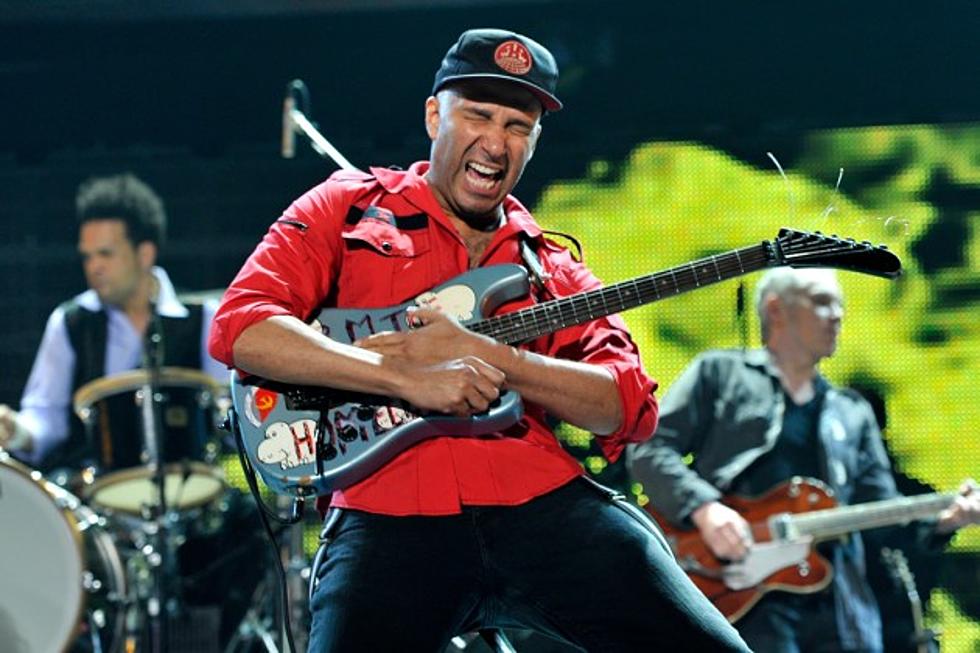 Tom Morello: New Solo Record Has 'Got to Rock Furiously, But in a Way You Haven't Heard Yet'
Larry Busacca, Getty Images
Tom Morello has tested out a variety of projects following his Rage Against the Machine stint, but the guitar great is ready to step out on his own with his very first solo record. Back in January, Morello told Billboard he was "making my first solo big rock record," and he's made quite a bit of progress since then.
Speaking with Rolling Stone, Morello stated, "My next musical direction is going to be very hard and very funky. The model is the Hendrix of now. I want to take my guitar playing places it's never been. I want to take the musical underpinnings of what I do and blow them up and put something brand new together that's not the Nightwatchman, that's not Rage Against the Machine, that's not Audioslave, that's not Street Sweeper Social Club -- it's something completely different and that feels like an exciting challenge." Morello adds, "I think it's time to bring out the big guns. It's time to rock."
Speaking about his progress, the guitarist says, "This time, I've got the songs and I'm really going to challenge myself in the presentation of those songs. I want it to feel like it's 10 steps into the future. I have one recorded and about another 19 percolating. Through the rest of the fall, that's what I'm going to be working on."
Morello reveals that he'll be backed on the project by the Freedom Fighter Orchestra, who have worked with him in the past, but he plans to put them to the test with the material. "The guiding light of it -- it's got to rock furiously, but in a way that you haven't heard yet," says Morello. "Aim high in both your social-revolutional expectations and your musical expectations. Aim f---ing high."