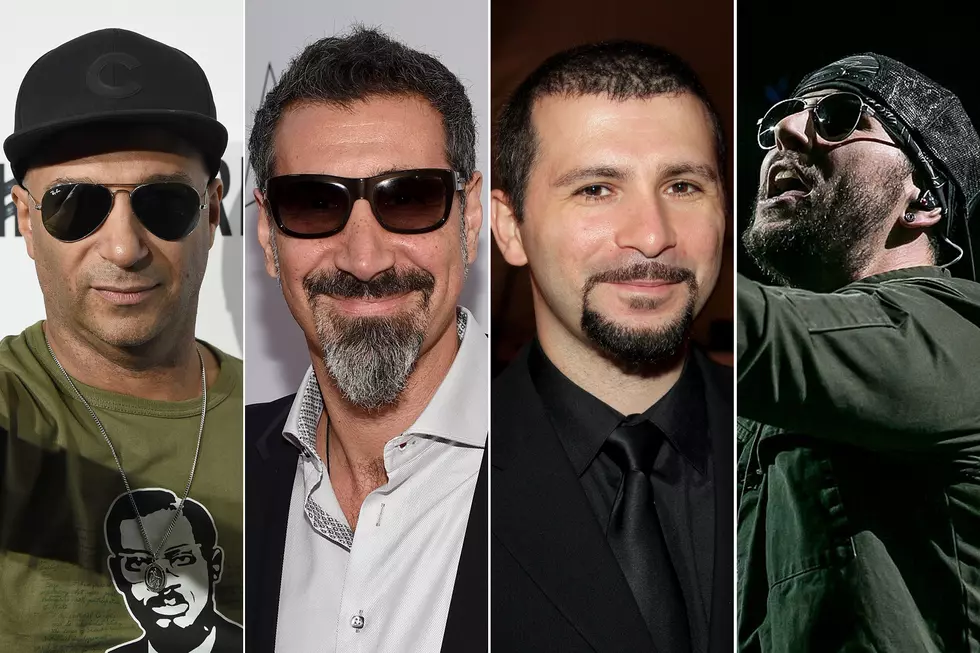 Tom Morello, Serj Tankian + M. Shadows Featured on John Dolmayan's These Grey Men Album
Dimitrios Kambouris / Kevork Djansezian / Marsaili McGrath, Getty Images / Kathy Flynn, Loudwire
In an interview with SOAD Mexico, Dolmayan explains he is still working on the effort and claims it will be released in the next four months. He says, "All the songs are finished, but we're in the process of adding strings." Dolmayan adds, "We're actually starting to mix some of the songs that have already been done."
The drummer continues, "There's some cool artists on it. Serj sang two songs and the Avenged Sevenfold singer M Shadows, he sang a song." He adds, "Tom Morello played guitar on a song. I know it's been forever, but it will be released."
Nearly five years ago, we interviewed Dolmayan about These Grey Men, and at the time he explained that since System of a Down was not recording new music he felt like he "needed to do something artistic soon" or it would "impede" his growth as a musician.
The drummer also shares that it's also becoming increasingly difficult to get certain members of System to tour and that "the guys want to play only so many shows, so we have to be picky with where we play and unfortunately it's usually a financial decision."
The interview with SOAD Mexico also touches on Dolmayan's Torpedo Comic Books and his love of the genre. Dolmayan says that Fantastic Four is his favorite comic book and that Dr. Doom is his favorite comic book villain. Watch the entire video in the player below.
100 Best Hard Rock + Metal Albums of the 21st Century