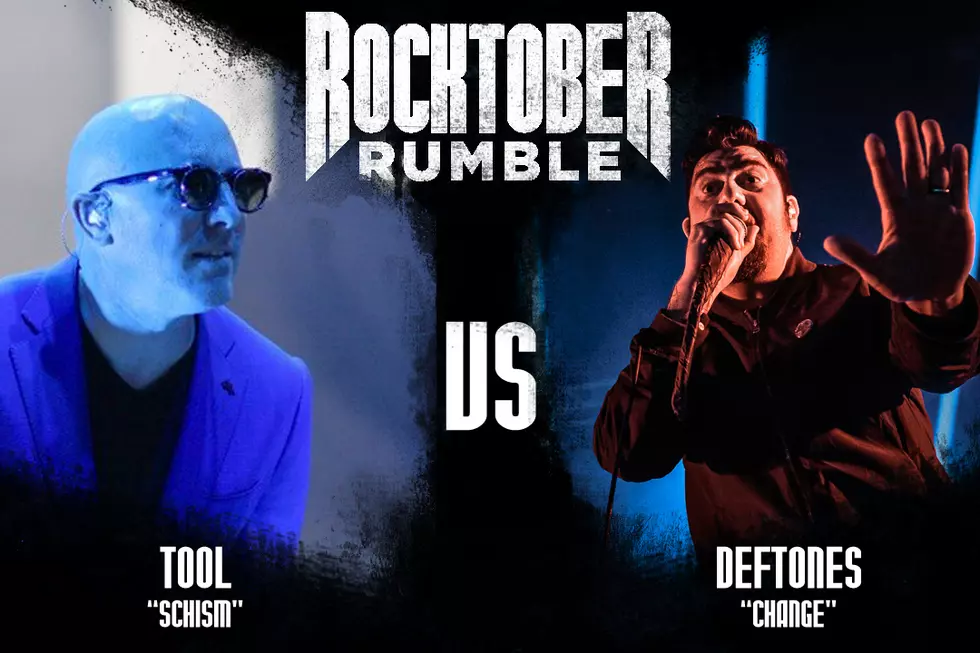 Tool vs. Deftones – Rocktober Rumble, Round 1
Charles Epting, Loudwire / Photo By: Melina Dellamarggio
Our Rocktober Rumble tournament continues with two of the more consistent heavier bands at rock radio.
Tool redefined heaviness in the 21st century, delivering deceptively dark and heavy fare like the Lateralus single "Schism." Just like a puzzle whose pieces fit, this song connected with rock listeners and peaked out at No. 2 at rock radio, while also earning a Best Metal Performance Grammy. Take a listen below.
On the other side of this matchup are Deftones, a band that had been bubbling under during the latter portion of the '90s who finally broke through in a big way with their 2000 single "Change (In the House of Flies)" from the White Pony Album. This song proved to be a favorite in film and TV as well appearing on soundtracks and trailers. Rock it out in the player provided.
Now here's your chance to vote. Will you send Tool's "Schism" or Deftones' "Change (In the House of Flies)" to the next round of our Rocktober Rumble to determine the best rock radio hit of the 21st Century? You can vote once per hour through the deadline of Monday, Oct. 17 at 10AM ET.
Deftones, "Change (In the House of Flies)"