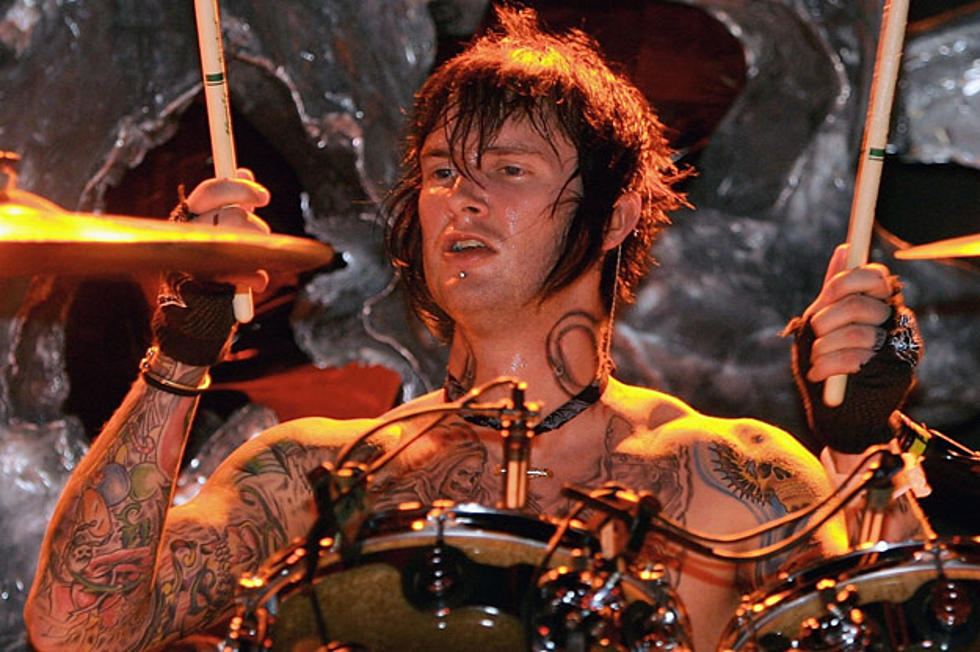 Top 5 Avenged Sevenfold Videos Featuring Jimmy 'The Rev' Sullivan
Ethan Miller, Getty Images
Jimmy 'The Rev' Sullivan will always be remembered as a true talent behind the drum set. It was a devastating loss for the metal and hard rock community when the Avenged Sevenfold drummer passed away on Dec. 28, 2009. We honor his memory by taking a look at five Avenged Sevenfold videos that feature Jimmy 'The Rev' Sullivan. These clips show the band's brotherhood, as well as their talent. Watch these awesome A7X videos below:
Bat Country
A wild road trip with Avenged Sevenfold, who wouldn't be up for that? There's nothing better than watching The Rev vigorously trying to squash bats with a fly swatter. To put it mildly, when fans entered Bat Country, we never wanted to leave.
'Almost Easy'
Fire never looked so good. Avenged Sevenfold is engulfed in flames in this clip for their single 'Almost Easy' off of their 2007 self titled album. The Rev gives the song a whole new layer with his groovy drum pattern while still keeping it very metal, which makes us want to dance and mosh.
'Seize the Day'
'Seize the Day' may just be one of the band's most creative videos as it tells the tale of them robbing a liquor store and ending up in jail. With Avenged Sevenfold rocking out in a jail cell, the band almost makes prison look tempting ... almost.
'Unholy Confessions'
'Unholy Confessions' may just be one of the coolest videos as it makes A7X fans the leading light from beginning to end. With serious mosh pits crowd surfing and intense performance footage the video illustrates what we love most about the band and The Rev, which is their passion and energy for the music and the fans.
'Beast and the Harlot'
The video for 'Beast and the Harlot' shows what The Rev and the rest of Avenged Sevenfold do best -- and that's have a good time. With fangs, lots of makeup, gorgeous women and The Rev feeding some guy a poisonous shot of black liquid, what's not to like about this video?
What's your favorite Avenged Sevenfold video featuring The Rev? Tell us in the comments section below: