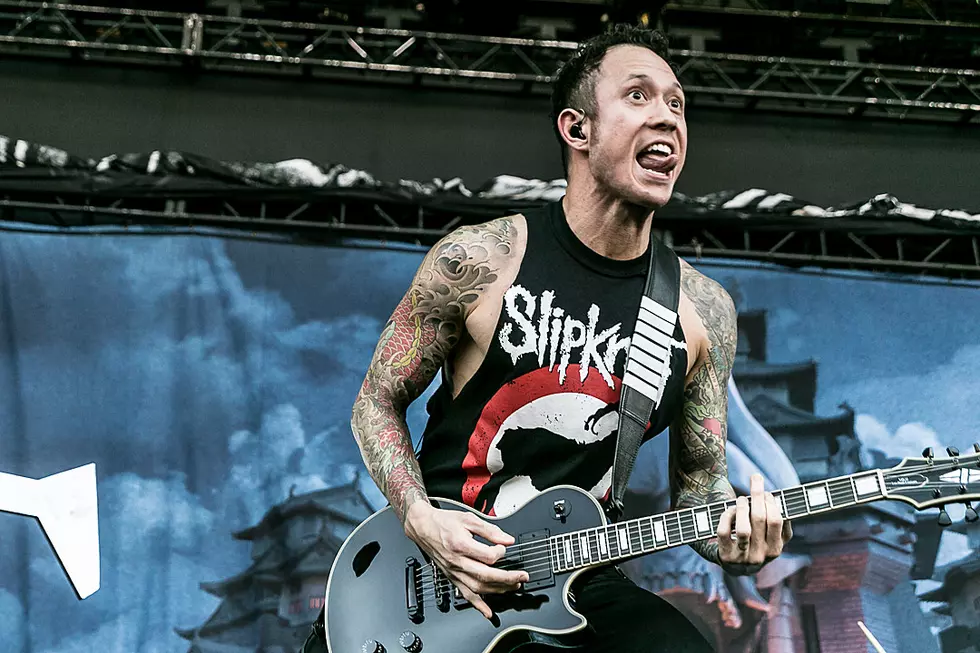 Trivium Add July 2018 U.S. Tour Dates to Itinerary
Kathy Flynn, WickedGoddessPhotography.com
Trivium are currently in the midst of more touring in support of their The Sin and the Sentence album, but they won't get too much of a breather after this leg wraps. The band just announced another leg of U.S. dates taking place in July.
Fit for an Autopsy and Bad Omens will provide support on the run. There are a number of festivals included in their touring, starting with Rock Fest and Rock USA in Wisconsin July 13 and 14. The true headline shows start July 15 in Lawrence, Kan. See all of the stops listed below.
Tickets for the run go on sale this Friday (May 18) at 10AM local time in each of the markets. You can check Trivium's website for ticketing details.
Trivium have gone deep with their latest album, most recently unveiling the "Endless Night" video last month. It follows on the heels of the title track, "Heart From Your Hate," "Betrayer," "Thrown Into the Fire" and "Beyond Oblivion."
July 13 - Cadott, Wis. @ Rock Fest
July 14 - Oshkosh, Wis. @ Rock USA
July 15 - Lawrence, Kan. @ Granada Theater
July 17 - El Paso, Texas @ Tricky Falls
July 18 - Odessa, Texas @ Dos Amigos
July 19 - Houston, Texas @ House of Blues
July 20 - San Antonio, Texas @ Alamo City Music Hall
July 21 - Dallas, Texas @ Gas Monkey Bar & Grill
July 23 - Johnson City, Tenn. @ Capone's
July 24 - Charleston, W.V. @ The Bakery
July 25 - Flint, Mich. @ Machine Shop
July 27 - Poughkeepsie, N.Y. @ The Chance
July 28 - Bangor, Maine @ Impact Music Fest
July 29 - Montreal, Quebec @ Heavy Montreal
Trivium's Matt Heafy Plays 'Wikipedia: Fact or Fiction?'