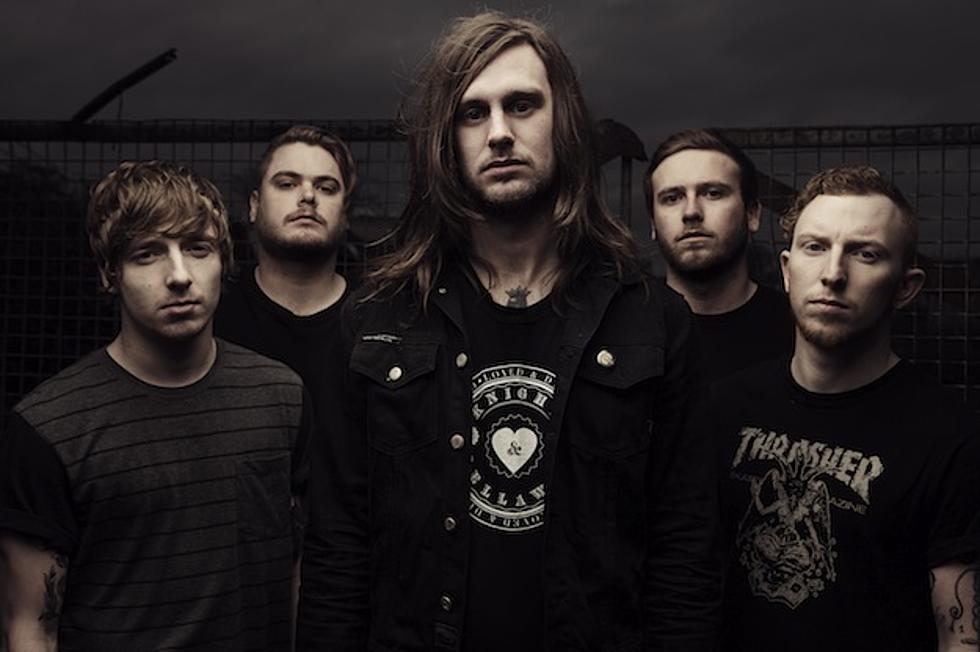 While She Sleeps: Exclusive 'Death Toll' Download + Enter to Win a Massive Prize Pack!
The End Records
While She Sleeps have been gathering a lot of buzz with their album 'This Is the Six,' and now there's a deluxe edition release en route with a bevy of bonus material. Loudwire has teamed up with the UK band and The End Records to provide you with the opportunity to exclusively download one of the new songs: 'Death Toll.'
Guitarist Sean Long says, "This track is a combination of all of our most dark and raw songs, but with a new anthemic twist. This time it has such a distinct underlining demonic feel to it that I think will really set it apart from both 'The North Stands for Nothing' and 'This Is the Six.'"
In addition to the original 'This Is the Six' tracks, the deluxe edition comes with the aforementioned 'Death Toll,' a Love At War alternate version of 'Weathered Man,' acoustic renditions of 'False Freedom' and 'Our Courage, Our Cancer,' plus the alternate version of 'Seven Hills' featuring Jenny Staniforth and the Until the Death alternate version of 'Sickness Over Health.' Those purchasing the digital deluxe edition via iTunes and Amazon will also get a 'This Is the Six' track-by-track commentary.
Look for While She Sleeps' 'This Is the Six' deluxe edition, available April 23. For pre-order details, click here. While She Sleeps will be part of the 2013 Vans Warped Tour, kicking off their run on the traveling festival June 15 in Seattle.
In addition to the 'Death Toll' download, which can be found below, Loudwire is also running a contest with the band's label, The End Records. The label has put together a great prize package that you could win simply by entering below. Included is a signed While She Sleeps 'This Is the Six' CD/booklet, AxeWound's 'Vultures' album, Krokus' 'Dirty Dynamite,' Hatchet's 'Dawn of the End,' a rare hard copy of Crossfaith's 'Zion' EP, Sacred Mother Tongue's 'Out of the Darkness,' the upcoming Pushmen release, 'The Sun Will Rise Soon on the False and the Fair' (due April 30), a signed Lordi 'To Beast or Not to Beast' disc and HIM's 'XX: Two Decades of Love Metal.' But that's not all, as a While She Sleeps email download, an Audio Bullys bag, a "Here's the Metal" shot glass and a Cradle of Filth candle will also be included.
All you have to do is enter fill out the form below. The more options you select, the more chances you have at winning. This contest runs until May 15.
Get a Free MP3 of While She Sleeps' 'Death Toll' by Clicking 'Download' in the Widget Below:
Enter to Win the Prize Pack From The End Records Below: