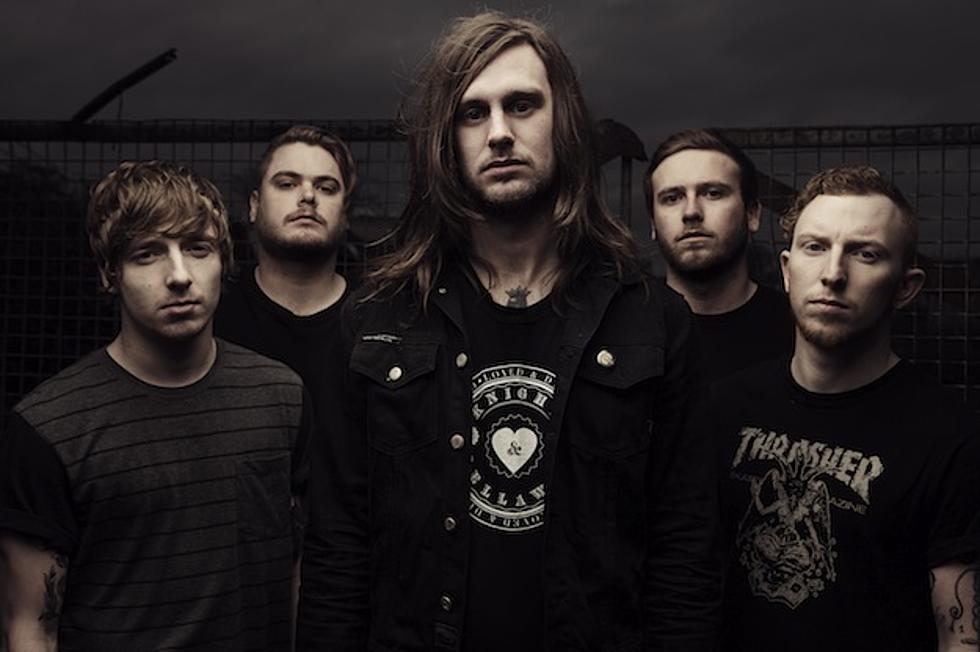 While She Sleeps Seek Stand-In Vocalist While Singer Deals With Visa Issues
The End Records
There's nothing worse than being stuck at home during the summer while your friends are out having a blast. So you've gotta feel for While She Sleeps vocalist Lawrence "Loz" Taylor, who is currently sitting in the U.K. waiting for his Visa issues to get sorted out while his bandmates head to the States for the Vans Warped Tour.
Tomorrow (June 19) marks the start of the Vans Warped Tour in Pomona, Calif., and While She Sleeps have an interesting way of filling the void until Taylor can join them. They've put out an ad seeking a stand-in vocalist at the first several stops on the trek. Check out their post below:
So how well do you know the While She Sleeps catalog and more importantly, can you sing? If so, you might want to answer the band's ad and take advantage of this unique opportunity. And if you're an aspiring vocalist looking to get discovered, there's worst places to play than the Los Angeles area, Ventura, San Francisco and Mesa. As has been seen over the years, many a vocalist have come from California and Arizona.
The group is supporting their Brainwashed album, which features such standout songs as "Four Walls" and "Our Legacy." Make sure to check out While She Sleeps to see how they fill the void and afterward when the energetic Taylor brings his stage presence to their sets for the remainder of the summer. Their Vans Warped Tour stops can be seen here.
Summer 2015 Rock + Metal Festival Guide