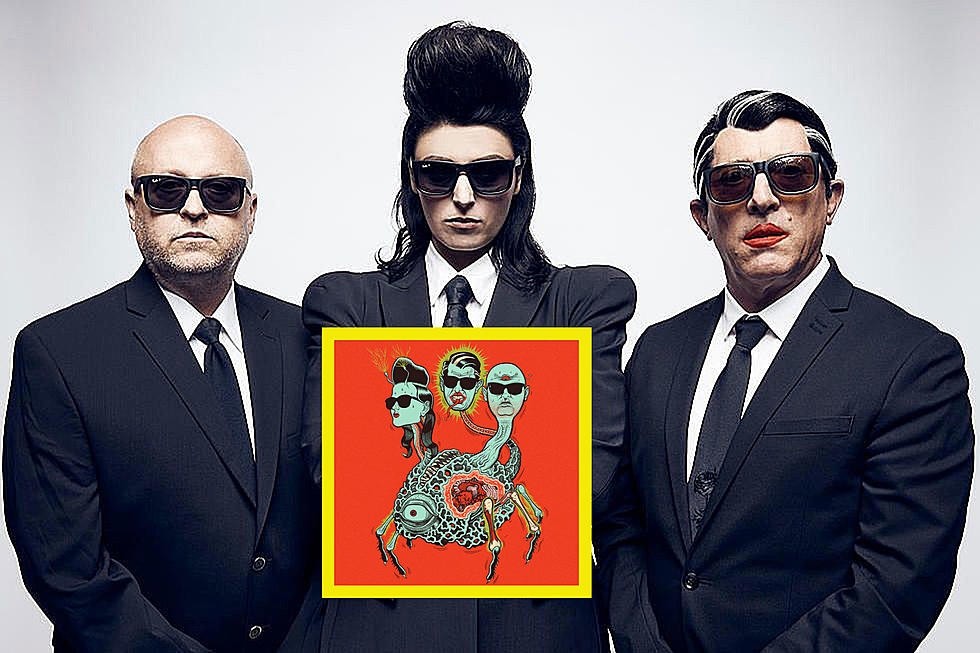 Win an Autographed Puscifer 'Global Probing' Vinyl!
Travis Shinn / Puscifer TV
There's nothing quite like a Puscifer show, and for fans of the band, there will be plenty of opportunities to experience that in your immediate future. The band has a new concert film called Global Probing and corresponding live record, and Loudwire Nights wants to give you a chance to add Global Probing to your vinyl collection through our Loudwire Record Club.
For this contest, one grand prize winner will take home the autographed Global Probing vinyl, while a runner-up will received a standard edition Global Probing vinyl.
This contest comes as Puscifer will also be launching a streaming event for their Global Probing concert film on Oct. 26, which takes viewers right into the concert experience from the band's "Existential Reckoning" tour. This particular concert was filmed at the Yavapai College Performing Arts Center in Prescott, Arizona.
Maynard James Keenan, Special Agents Mat Mitchell and Carina Round, with Agents Greg Edwards and Gunnar Olsen, marry the setlist with an assortment of eye-popping visuals and sketches featuring Pusciverse characters Agent Dick Merkin and Billy D. You can get your tickets and special merch and bundle packages for the livestream here.
READ MORE: Maynard James Keenan to Celebrate 60th Birthday With 'Sessanta' Tour
We should also mention that Puscifer's Maynard James Keenan will be the guest on Loudwire Nights tonight (Oct. 23). The show airs live every weeknight at 7PM ET or on the Loudwire app; you can also see if the show is available on your local radio station and listen to interviews on-demand.
So how can you win the signed Puscifer Global Probing vinyl? All you need to do is fill out the entry form below. You'll want to do so by this Thursday (Oct. 26) at 10AM ET, which is the deadline for entry. And remember, that night, you can also catch the Global Probing livestream premiere.
The Best Metal Album of Each Year Since 1970
See Loudwire's picks for the Best Metal Album of Each Year Since 1970
Gallery Credit: Loudwire Staff