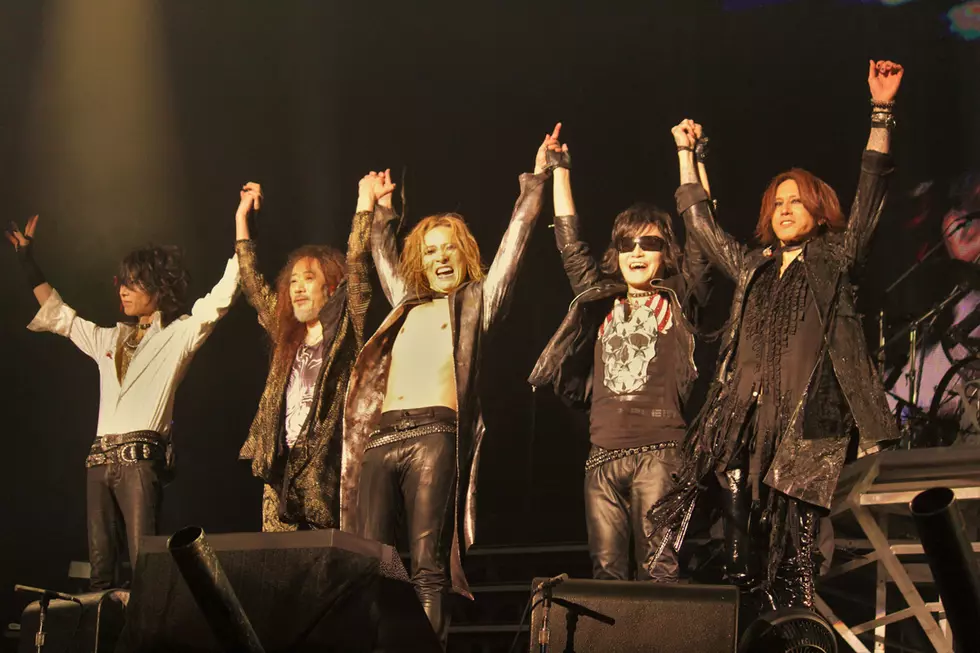 X Japan Preview 'La Venus' Acoustic + 'Without You' Unplugged Ahead of 'We Are X' Soundtrack Release
Liz Ramanand, Loudwire
It's a big week for X Japan. The legendary rockers will issue the soundtrack for their We Are X documentary film tomorrow (March 3), with a major performance scheduled for Saturday (March 4) at London's SSE Arena at Wembley. But in the lead up to the soundtrack release, X Japan have offered fresh takes on two tracks.
In the player above, you'll find an acoustic version of "La Venus," a song that was a special inclusion to the We Are X soundtrack, that was composed by drummer-pianist Yoshiki. It's a newer song that rolls over the credits of the film, and Yoshiki told Rolling Stone of the track, "This could be X Japan's signature song for the next era. That could be my favorite."
The other new song that has surfaced is an unplugged version of the track "Without You" that can be heard in the player below. Like "La Venus," it's a softer take on X Japan's sound, with Yoshiki once again getting a chance to showcase his piano skills while delivering the tender track.
As stated, the We Are X soundtrack arrives in stores tomorrow, and you can purchase the disc via the outlet of your choice at this location. Those looking to pick up the popular 2016 documentary film in physical format will have to wait until April 25 for the DVD and Blu-Ray release. At present, the Wembley show Saturday is the only date on X Japan's tour schedule, but you can stay up to date with their activity here.
X Japan, "Without You" (Unplugged)
X Japan's Yoshiki Plays 'Wikipedia: Fact or Fiction?'
Top 50 Metal Bands of All Time